Dust Devils Crush Everett, 18-7
Posted:
Updated: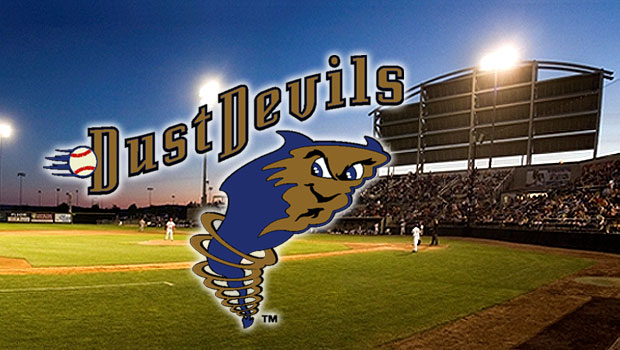 EVERETT, Wash. -- In a match-up of the East and West Division leaders, the Everett AquaSox (9-6, 25-28) allowed the most runs by any team in the Northwest League this season to the Tri-City Dust Devils (11-4, 33-20) to drop the series opener 18-7, snapping their seven-game home winning streak.
The Sox came in to the game leading the NWL in home runs in August, but it was the Dust Devils who did the damage with the long ball with four home runs, coming into the game hitting three home runs in their last eight games combined. Tri-City was led by right-fielder Jared Simon who went 5-6 with 6 RBI and scored 15 runs in a three-inning span.
One night after the Sox put away a game with a one inning offensive explosion against Vancouver, the Dust Devils put up seven runs on two home runs and a base-clearing double in the fifth, the most runs the AquaSox have allowed in an inning this season. Tri-City is 25-14 since the beginning of July, the best record in the league.
The Frogs remained in first place even after the loss, with the Boise Hawks defeating the Eugene Emeralds by a score of 4-2. The road does not get easier for the Frogs as they face Dust Devils right-hander Tyler Gagnon (3-1, 2.36 ERA), who has won NWL Pitcher of the Week the last two weeks running, against Sox righty Stephen Landazuri (4-2, 4.50 ERA) at 7:05 p.m.