Family dealing with human feces on their property gets some relief
Posted:
Updated: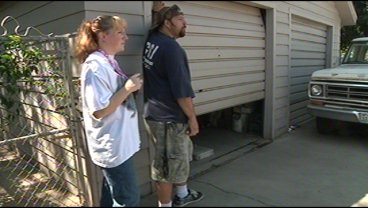 YAKIMA, Wash- A couple of days ago we told you the disturbing story of a family that has to deal with human feces all around their home. They tried everything they could think of to get the problem fixed but didn't have any luck. However Thursday they did get some unexpected good news; police cracked down.
Thursday started out just like most for Julie and Troy, they woke up to fresh human urine and excrement right outside of their home. But a few hours later they got a pleasant surprise.
"Three cop cars came out, finally asked them to leave, we seen the sanitation department come over and cleaning up their stuff, it was a great sight to see", says Julie Vanoortrick.
I was surprised too. After telling me that there was nothing they could do about the homeless people who were using Julie and Troy's home as a toilet and exposing themselves to the couple's children, YPD called to let me know that they cleaned up the area.
"We're hoping now the kids can play in the front yard again", says Julie.
The family has been cleaning up human feces and trying to keep their kids from seeing exposed body parts for over a year now. Julie and the kids are even feeling sick after cleaning up yesterday's droppings. So while they are happy their issue is now on the police department's radar, they're still planning for the worst. They spent the afternoon buying yet more supplies to try and keep the vagrants out.
"We're here at big R trying to find stuff to keep them out if we can, do what we can to keep them off the property", says Julie.