Seven burglaries in West Richland
Posted:
Updated: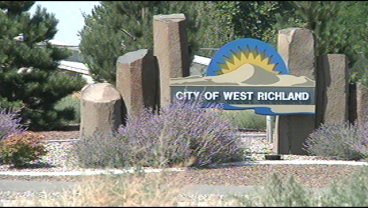 WEST RICHLAND, Wash.—Many West Richland neighbors take pride in the fact that they typically see little crime, but just within the past month a slew of home burglaries have hit their area.
Since June first seven home burglaries have been reported in West Richland. Police say most of the break-ins happened at night while homeowners were away, expect for one case. In that situation a vehicle was stolen. Mostly guns and small amounts of cash have been taken. No damages or injuries have been reported. Neighbors say although they still feel safe, they're taking extra precautions.
"Since we have heard that we have brought the dog inside rather than outside, because we need him to protect us inside. We do keep our doors locked and the garage closed," says Monica Riggs, neighbor.
"We just watch out in the neighborhood for each other. If we see that someone is not home we keep an eye on if people come through the neighborhood who don't normally belong here," says Mark Caldwell, neighbor.
Police say they have no suspects but believe the crimes may be connected to burglaries throughout Benton County. They're reminding people to lock their homes, close garages and turn on outside lights.
If you have any information on the burglaries contact West Richland Police.