Central Washington Listed in Pre-Season Top 25 for Fourth Straight Year
Posted:
Updated: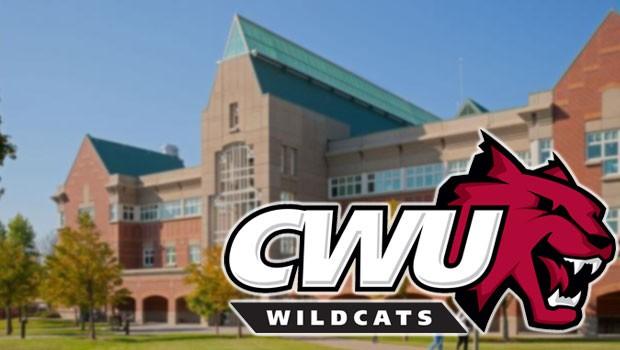 WACO, Texas (Aug. 15) -- For the fourth consecutive year, and the fifth time in its tenure as a NCAA Division II member, the Central Washington University football team is ranked in the American Football Coaches Association (AFCA) Division II pre-season top 25, as was announced Monday. The Wildcats are ranked 22nd in the pre-season poll.

CWU finished last season with an 8-3 overall record and its fifth consecutive Great Northwest Athletic Conference championship. The Wildcats are the only team from the GNAC to be ranked or receiving votes from the AFCA in its annual pre-season poll.

Central's two non-conference opponents, Texas A&M-Kingsville and West Texas A&M, are both ranked among the top 25 and ahead of CWU. TAMUK, which visits Ellensburg for the season opener on Sept. 2, is listed seventh after posting a 10-2 record last season. WTAMU, whom the Wildcats will visit on Oct. 29 in Canyon, Texas, is ranked 19th in the AFCA pre-season ranking after an 8-4 record in 2010. Both Texas A&M-Kingsville and West Texas A&M qualified for the NCAA Division II playoffs last year, while CWU narrowly missed the post-season field.

The Wildcats were ranked fifth to open the 2010 season, which followed a number 14 pre-season ranking in 2009 and a number nine ranking in 2008. CWU was also ranked ninth in the AFCA pre-season poll in 2003.

Fourth-year head coach Blaine Bennett and the Wildcats have six returning starters on offense and five on defense as they enter the 2011 campaign.

2011 AMERICAN FOOTBALL COACHES ASSOCIATION (AFCA) DIVISION II PRE-SEASON POLL (August 15, 2011)
1. Minnesota Duluth
2. Delta State (Miss.)
3. Northwest Missouri State
4. Abilene Christian (Texas)
5. Grand Valley State (Mich.)
6. North Alabama
7. Texas A&M-Kingsville
8. Augustana (S.D.)
t-9. Albany State (Ga.)
t-9. Bloomsburg (Pa.)
11. Shepherd (W.Va.)
12. California (Pa.)
13. Saint Cloud State (Minn.)
14. Wingate (N.C.)
15. Central Missouri
16. Nebraska-Kearney
17. Mercyhurst (Pa.)
18. Washburn (Kan.)
19. West Texas A&M
20. Valdosta State (Ga.)
21. Wayne State (Mich.)
22. CENTRAL WASHINGTON
23. Kutztown (Pa.)
24. Henderson State (Ark.)
t-25. Hillsdale (Mich.)
t-25. Shaw (N.C.)

Others Receiving Votes: Colorado Mines, Carson-Newman (Tenn.), Missouri Western State, Tuskegee (Ala.), West Liberty (W.Va.), Sioux Falls (S.D.), Colorado State-Pueblo, Michigan Tech, New Haven (Conn.), Ashland (Ohio), Fort Valley State (Ga.), Wayne State (Neb.), Midwestern State (Texas), Morehouse (Ga.), Southern Connecticut State, Tusculum (Tenn.), Lenoir-Rhyne (N.C.), Lincoln (Pa.), Pittsburg State (Kan.), West Alabama, Central Oklahoma, Winona State (Minn.), Winston-Salem State (N.C.), Ouachita Baptist (Ark.), Saint Augustine's (N.C.), Chadron State (Neb.), Concordia-Saint Paul (Minn.), Harding (Ark.), Merrimack (Mass.), Minnesota State Mankato.