People watching finances for county fair
Posted:
Updated: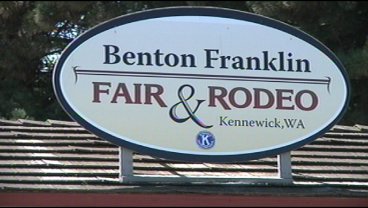 KENNEWICK, Wash. -- When the Benton Franklin Fair and Rodeo begin August 23rd, some people know it's going to put a dent in their wallet.
"I don't know that I could afford coming out five, six nights a week," explains Marilyn Smithson, an avid fan of the annual event.
That's because single day admission tickets cost $10.00 a day. Concert prices are $15.00 for each day.
Smithson describes the costs like this, "It's a little rough, but there are some things that you need to make an effort to do per year. Even with the financial crunch which is affecting everybody. Even in the Tri-Cities. But you know this only comes once a year."
Fair organizers are hoping everyone thinks like that when debating whether to buy. Operating on a $1.8 million budget, they're hopeful they can pass that amount in sales on an event they describe as a bargain.
"If you talk about going to a movie or doing these other things, you spend a lot more money than that for a lot less entertainment. You know we're bringing performers to the stage who cost anywhere from $25,000 to $70,000 dollars a night and you can see them for $10.00," explains Lori Lancaster of the Benton Franklin Fair and Rodeo.
For some people, the fair is more than just dollars and cents, "I hate not being at the fair literally. It's like I can't , I have to. I love the fair, the people, I love seeing old friends," explains Sarah Smithson.
Fairground staff say they're expecting 120,000 people to attend next week's event. The fair runs from Tuesday August 23rd to Saturday the 27th.