Sunnyside Police reaching out to community to fight crime
Posted:
Updated: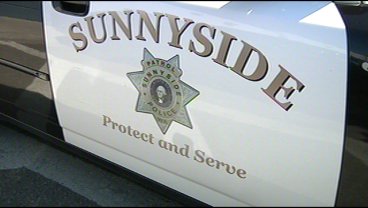 YAKIMA, Wash.-- Over the past few months Sunnyside P.D. has held a bike rodeo, open house, multiple night out events, and a many others. They're all parts of an effort to try and get police and families to get to know each other and work together.
"Unless you have a police officer on every corner, we can't do it ourselves," Sunnyside Police Sgt. Joey Glossen says.
Glossen knows the benefit of people and police working together. He says it's a must in a world where there are always more criminals than police officers.
"We know partnering with the community is the only way that we can continue to battle this and make ground on it," he says.
So to gain ground, the Sunnyside Police Department has held several events in an effort to get the community on board with the department. Heather Scheibe says it seems to be working.
"I haven't seen anything bad. It's a safe place to raise my kids and I feel very comfortable about that." Scheibe says.
Omar Balverde has lived in Sunnyside for most of his life and says he's also seen a drop in crime. He says that as police interact with younger kids, they're making more of an impact by keeping them off the streets and out of gangs.
"Actually I do think it's helpful because of the younger generation. The gangs have been... I've noticed a lot of kids becoming gangsters at a younger age now and I wouldn't want my kids growing up like that," Balverde says.
Scheibe says she rarely see's any crime or gang activity in Sunnyside now, and that the interaction between police and the community is a good thing, making people comfortable and trusting of officers.
"I think the police officers need to have more involvement in the community where they actually talk to the community and not be a threat. They should be able to feel safe with the police around," Scheibe says.
To get information on how to start your own event, you can call Charlotte Hinderlider at (509) 837-2120 or email her at chinderlider@ci.sunnyside.wa.us.