Controversial candidate speaks about primary win
Posted:
Updated: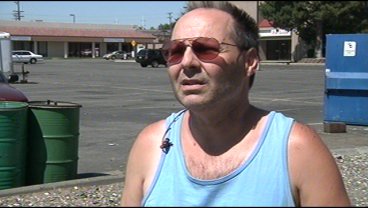 KENNEWICK, Wash. -- Loren Nichols wants to be Kennewick's next council member. He's one step closer after winning last night's primary, and he has this to say to any undocumented worker in Kennewick.
"I say to them, you've raped our city, get out." Apparently, 365 people also felt the same way. That's the number who voted for Nichols placing him second in a three way race for the third ward council seat.
The self employed business owner says last night's results show he's not alone in his feelings, "there is a shared concern out there amongst the public to do something about the issues that I presented."
One way he feels something can be done is to have illegal immigrants shot at the border. Those words have stirred a lot of controversy, but don't expect Nichols to apologize.
"I stand by what I've said, my position on that issue, the issue of illegal immigrants in our country," says Nichols.
Martin Valadez feels those views say a lot not just about the candidate, but those who voted for him, "one thing to have a person stating these ideas, it's another to have a number of people out there supporting this. Because really as far as I know, that really was his campaign slogan to out and kill innocent people."
"I don't like to hear that things that are being said that can be done to people. I think that's just wrong. You just can't have that type of behavior," explains Kennewick Mayor Steve Young.
He says work on the city council is complex work that requires level headed leadership, "those businesses don't want to go to a place that has such controversy on the surface. I think that's a problem we have from this kind of extremist talk."
Nichols will take his message up against incumbent Steve Young in the November general election. With only a 20 percent voter turnout in Tuesday night's primary, both Nichols and Young are hoping for a larger turnout.