Three Rivers HomeLink Growing
Posted:
Updated: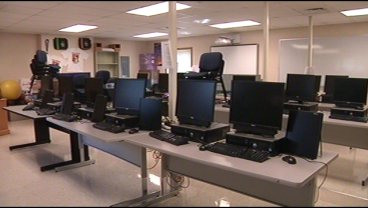 RICHLAND, Wash.-- Richland School District's Three Rivers HomeLink program has grown from 30 kids in 2008 to 400 who are enrolled this year. HomeLink is a parent partnership program that helps parents who want to teach their children.
John Stone, a teacher and consultant for HomeLink, says it's not traditional home schooling, but rather, "We're linking with people who want to school their kids from home, but they're really coming into the district."
Kristyne York teaches her three kids, ages 11, 12, and 14. She pulled them out of grade school three years ago and briefly tried to home school them on her own but felt something was missing. She explains, "The best part about HomeLink is you don't have to do it all by yourself."
York, like all parents in the program, has been paired up with consultant who helps guide her through what she needs to do, encourages her, and helps tailor the education for each of her children. York says the HomeLink program "provides guidance where you want it, and can do hands off too if you want hands off."
Through HomeLink, students can also take classes, workshops, attend guest speakers, and go on field trips. York's son Ben, 11, was worried about the social aspect of not going to tradition school. He explains, "because I thought I'd miss all my friends but I made new friends at HomeLink because I could go to classes.
HomeLink works with all grades K through 12 and is publicly funded, so there's no cost to join. For more information click here.