Increase in car prowls
Posted:
Updated: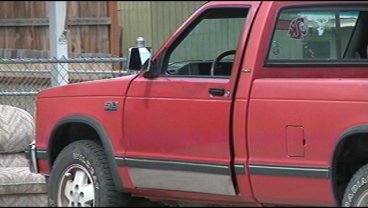 KENNEWICK, Wash. -- Scoping out a potential victim, that is what car prowlers do everyday looking for anything valuable inside. Police say it's time people start using their heads.
"They think it's not going to happen to them. And that's where I get this idea you can't fix stupid. I don't know what else we could possibly say," says Sergeant Ken Lattin of the Kennewick Police Department.
That's because it's all been said, lock your cars, cover your items, and report suspicious behavior.
Sergeant Lattin says neighbors should always be on the look out for suspicious behavior. "What does a thief look like? What does a car prowler look like? They look like everybody else. They might be young juveniles, 12, 13, 14 years old. Or like the ones we caught over the weekend, 25, 26, 35 years old."
Thieves have been very busy with 11 reported incidents this past weekend. And a 44% increase in reports jumping from 300 last year to 433 this year.
Some neighbors like Evelyn Sittman get the message,"Doesn't matter where you live, you're subject to having anything happen at anytime."
Despite knowledge of this growing problem, KNDU found at least a dozen homes with open garage doors within three blocks. Understandably, many didn't want to talk on camera, and those that did said they had good reasons for their open doors.
"Well it's kind of a dead end street very few people ever come down in here," explains homeowner Carl Brown, who's garage door was left open.
Other homeowners KNDU talked with said they just got home, were about to leave, or were ventilating their garage. Regardless of the reason, police say don't make yourself a victim.