District remodeling schools for future use
Posted:
Updated: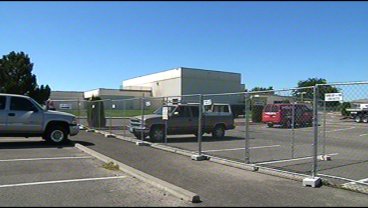 KENNEWICK, Wash. -- When school starts next week, Sunset View Elementary students and staff will actually be at theFruitland building. Sunset View is being remodeled.
"It will be nice to have extra space," explains Mary Sweeney Wheeler is a Sunset View parent, and she's seen the buildings shortcomings.
"We have not had a cafeteria for our kids. They're eaten in their class rooms for, since the school opened as far as I know," says Wheeler.
Her son, Michael Wheeler, remembers what being inside the old building was like, "in the gym, that's also where we have all the plays and stuff. There's only like three steps for example for people to stand on and we have to fit the entire school into the gym."
Now, that problem is gone for Sunset View and five others throughout the district. In 2009, voters approved a $68 million dollar bond measure that paved the way for buildings nearly thirty years old to be updated.
"A big remodel of those, when I say a big remodel, I'm talking all the major components, H-Vac, electrical, plumbing, gutted, and redone," says Doug Carl. director of capital projects for the Kennewick School District.
A supporter of the remodeling, Wheeler is happy the district is seeing the big picture,"our population has grown and the school's need to grow with that."
Sunset View should be complete by next year. After that two more schools Cascade and Lincoln Elementary will be remodeled with the entire first phase scheduled to end by 2014.