FreeHolder Candidates are mostly Yakima residents
Posted:
Updated: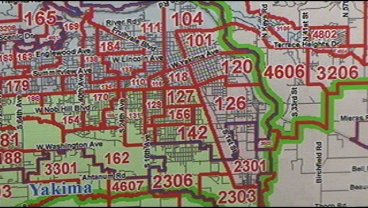 YAKIMA, Wash- Freeholders will be a key part of the home rule charter resolution that's scheduled to appear on the ballot in Yakima County in November. This is filing week for those freeholders who want to write a new county charter.
So far 21 candidates have filed for free holder positions. But the interesting part is where they live.
A switch to home rule charter would put some of Olympia's lawmaking powers in the hands of the county. In November voters will be asked to vote yes or no on home rule charter and also to elect 15 representatives called freeholders.
These freeholders would write a charter for Yakima County outlining how the new government would work.
Five freeholders from each of the three county districts are required yet about 60% of the people who have filed are from Yakima. The way the three county districts are divided, a portion of Yakima is included in each district. Some say this shows Yakima has more representation compared to the rest of the Valley, and feel it's a reason the government should be restructured.
To be a free holder you have to be a registered voter and have lived in the county for five years. One reason mostly Yakima candidates have filed may be proximity to the courthouse. It is possible to mail in a declaration of candidacy as long as it's received by Friday August 26, the close of filing.