WA shrinks government jobs
Posted:
Updated: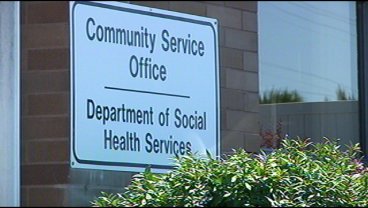 KENNEWICK, Wash, -- Washington State is no stranger to budget cuts, the state has been cutting back for the last four years. 4,700 government jobs, decreasing almost 7% of the work force.
Most of those who have left the state workforce since fiscal 2009 did so on their own, state figures indicate. About 21 percent of the losses were through layoffs, although that figure varies widely by agency.
"From education, to social services to corrections to higher education, everything has been taking significant reductions, we're starting to run out of options here," says Marty Brown, the Director of the Office of Financial Management, and the governor's office.

Higher education has been reduced by 8% since 2009, in every aspect besides basic education which is protected by the state constitution. The Department of Corrections, down by 9%, losing 760 full time jobs. The biggest cut in jobs comes from the Department of Social and Health Services, which makes up a third of government jobs in Washington. The agency lost 13 percent of it's work force since 2009, 2,400 jobs.

The Administrator at the Kennewick Community Services Office, Norman Moorer, says they've seen a drop. "Over the last year we're down 5 employees. Last year we were able to hire two people, but this year, we're down five. These are employees we haven't replaced, " says Moorer.
The office on Edison however sees anywhere from 60-80 people a day. "I think it at least went up by 20% from the year before, and that's because the economy has gone bad. When the economy goes bad, more clients come through the door," says Moorer.
The CSO office provides help with the basics, things like food and health care for children, the poor and disabled. Moorer says the biggest change is in the wait. "It's a little slower we don't get to the clients as quick as we'd like. For those who apply we get them service within 5 days, although the requirement is 30 days, if everything is done right, we can do same day service," says Moorer.
Even with cuts, there have been some alleviations made, like self check in kiosks and employees who work in other offices helping all over the state, via phone.
The real fear for all agencies is what cuts are to come next. Governor Chris Gregoire recently told state agencies to prepare for more cuts of up to $1.7 billion, thanks to weak tax revenues and a poor economic outlook.
Moorer says his agency is Kennewick is preparing for additional cuts from 5 to ten percent.
The governor has asked each state agency to submit an additional list of cuts from 5-10%. The agencies will have to submit their reductions by September 22nd before a new revenue forecast comes out on the 25th.