Leaving a domestic violence situation isn't as easy as it seems
Posted:
Updated: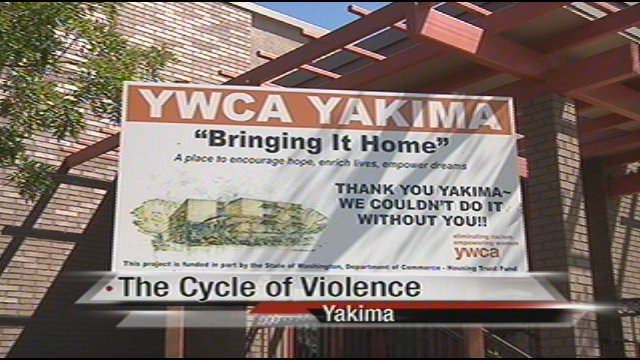 YAKIMA, Wash- Among the social service community, domestic violence isn't thought of as an incident. They see it as a cycle. Beginning with a honeymoon phase where the relationship seems to be going well.
"Over time that cycles into turbulence and then sorta that outbreak where the actual physical abuse or mental abuse takes place", says Erin Black, director of the YWCA Yakima.
Even victims that come into the YWCA's emergency shelter often remain in the cycle. As their abuser lures them back with the honeymoon phase which often includes guilt trips, apologies and promises never to abuse again. Black says that cycle often becomes so familiar to victims that they're afraid to leave it.
"It's a zone where that victim is so deep into that relationship that it really takes a huge behavior change and emotional change to escape that cycle", says Black.
Most of the cases they see at the YWCA are women being abused by their husbands or boyfriends. But every now and then they see other situations, such as the case of the adult daughter being abused by her mother. Those can be even trickier to handle because often the abuse has been life-long.
"That's a much different dynamic than an intimate partner cycle of violence because we know that a parent and child relationship is much different than an intimate relationship", Black reflects.
Often friends, neighbors, and coworkers know abuse is happening. So the YWCA says it's important the community learn to intervene and get the victim help.
You can call the YWCA 24-hours a day, and they can get you help if you're being abused, or tell you how to help someone you believe is a victim.