Gang violence forces YPD to beef up patrols
Posted:
Updated: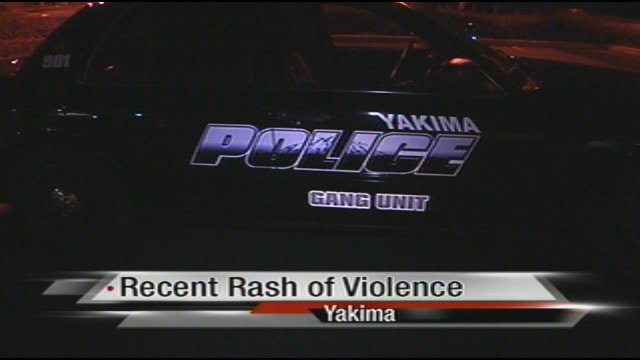 YAKIMA, Wash.- There's been a rash of shootings in Yakima lately, prompting the Yakima Police Department to have extra units out.
"There's been an increase in shootings lately, especially in the east side of town. Wednesday night we had 4, Thursday we had 2, we came out last night in an emphasis patrol and we have 1 shooting," said Sgt. Erik Hildebrand of YPD's Gang Unit.
In the past week, Yakima has seen a sudden rush of violence, 7 shootings over 3 days. In one case a 6 year-old girl injured by a flying bullet.
"There's clearly something going on within the gangs here in Yakima," said Sgt. Hildebrand. "So in response to that obviously we kind of beefed up our man power out here."
They've put on 7 extra officers, patrolling the city, and making sure it's known that they're out looking for gang members.
"Trying to, A; have a high visibility presence to deter anything from going on, and B; gain some more intel on whose out and talking to people," Sgt. Hildebrand said.
He says that just having more officers out on the street makes a difference.
"It's very obvious to us that when we come out like this everybody kind of goes to ground. People kind of lay low, they don't want to be out and about," he said.
Sgt. Hildebrand says that the sudden rash of shootings is caused by gang retaliation. Once one side does something, the other has to hit them back. A never ending cycle, that YPD is out fighting every day.