After one year, school needs portables
Posted:
Updated: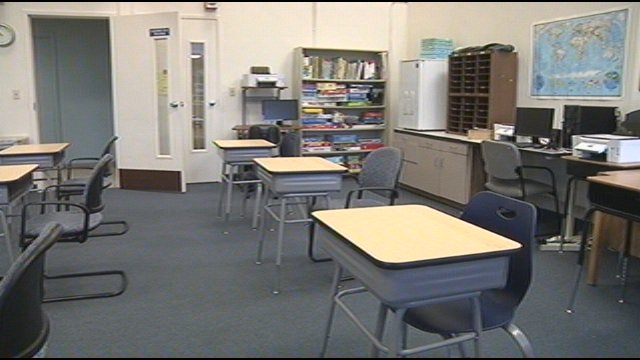 KENNEWICK, Wash. -- Portable classrooms, there are hundreds being used in our area. But you wouldn't think a one year old school would need them.
"We weren't too excited to see that there were portables," says parent Lindsey Meager who didn't think a year ago when Cottonwood elementary became Kennewick's newest building that portables would be there.
"I think that this area is growing so much and it's a really great school so I think it's kind of hard to avoid," explains Meager, who has two children that currently attend Cottonwood.
Other parents like Jessica Ford also feel the same way, "I think it was a little overwhelming at first, and I wish they would've planned a little better and maybe not add portables so soon."
Cottonwood was built thanks to a $68 million dollar bond passed by voters in 2009. That building, just like all of Kennewick's elementary schools are intended to hold class sizes between 450 to 500 students. But near the end of its first operating year, the school had 489 children.
"From the time we conceived of cottonwood elementary and ran the bond, had it approved and actually built it, we've seen even more growth happen out there then we thought would happen," explains Lorraine Cooper of the Kennewick School District.
A growing school in a growing neighborhood is what Cottonwood elementary is experiencing with large numbers of enrollment, but district says they have no regrets about building this school at its current size,"we like the community feel, we think that it's important that the elementary school is a part of the community and serves a small area," adds Cooper.
But seeing the growth, KSD already has its eye on land in the Sage crest and Badger South area for future development. And that development is on many parents' minds.
"I wonder what's going to happen you know when those houses do start popping up again,"says Lindsey Meager.