Smaller fish tags improves monitoring fish survival
Posted:
Updated: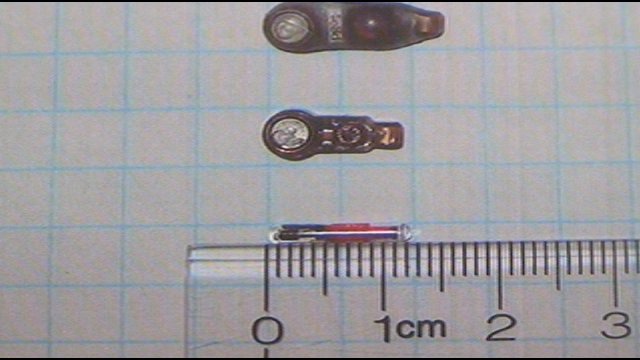 RICHLAND, Wash.--Smaller fish tags improves monitoring fish survival. This is important for Native Americans, fishermen, other animals and anything else that depends on having fish in the river. The smaller tags make it better for the fish to travel, making it easier for scientists to see how they migrate.
P.N.N.L. scientists are improving tracking devices put into fish so they can see how the fish migrate with less trauma for the fish. The goal is to measure survival of fish in the Snake and Columbia River.
Senior Research Scientist Geoff McMichael says "most of the fish are tagged and released for studies to look at the survival and behavior of juvenile salmon as they migrate from fresh water down to the ocean. So as they pass through all the dams."
In 2002 the device in the fish weighed .9 grams. The newest tag weighs .43 grams. Which is better for the fish. Scientists have also looked at the best place to put the tag on the fish, which is a small incision on the belly. It has the least negative affects.
Scientist Kate Deters says "it results in decreased inflammation around the incision and sutures. So the fish heals a little bit faster."
The project has been going on for several years. Researchers are still looking for even more efficient ways to track fish. Their goals to monitor fish survival in fresh water have been successful.
McMichael says "it is a lot higher than most people would expect. The goal for survival for Chinook and Steelhead are 96% at the dams. So each dam they pass, 96% are expected to survive."
P.N.N.L is looking to reduce the trackers inside the fish even more. There are talks now about a possible alternative method of injecting a substance into the fish instead of surgically inserting tags. This is a plan P.N.N.L. is looking into over the next two years.