Teen shares her story after being hit by drunk driver
Posted:
Updated: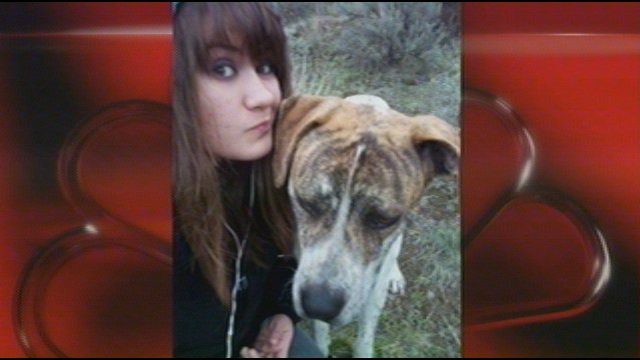 PROSSER, Wash.—Every half hour someone in the United States is killed by a drunk driver, but for some fortunate victims, their lives are spared. KNDU met with one teenager who not only survived, but is now sharing her story in hopes of bringing awareness to drunk driving and it's potential consequences.
17-year-old Tsadhe Edwards, a Prosser High School student, contacted KNDU after being hit by a drunk driver in August. She tells KNDU she was running with her dog Boomer on Richards Road in Richland when a car started coming towards her.
"So I called my dog over, and I grabbed him by the collar, and so he wouldn't get hit by the cars," Tsadhe Edwards, hit by drunk driver.
She says that's when a drunk driver came up from behind her. The car plowed into her dog before hitting her. She then rolled down a nearby ditch. Fortunately, she was only left with bruising on her left leg, but she says her dog saved her life by giving up his own.
"I heard my dog cry and then I didn't hear him after that and then he died," says Edwards.
Edwards says she doesn't feel anger toward the drunk driver, but she does want to spread a simple message.
"Even if you don't think you're impaired and you can drive fine you can't really see something and hit it like me," says Edwards.
Fortunately Edwards lived to tell about it, and her father says it's a reminder to not take a day for granted.
"We were just thinking we could have been planning her funeral today instead of celebrating her life," says Mike Edwards, Tsadhe's father.