Police set to get new tool in ID confirmation
Posted:
Updated: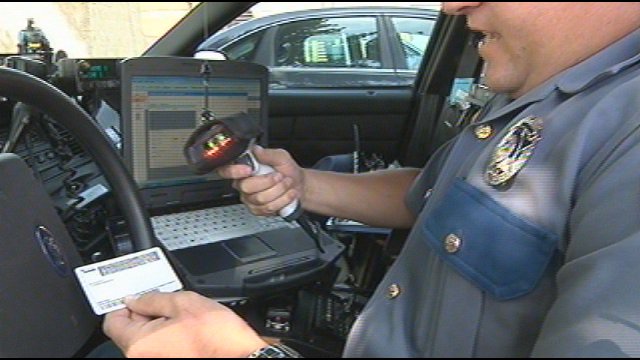 BENTON COUNTY, Wash. -- When police make a traffic stop, they ask for license and registration. But if the driver can't show ID, lies often follow.
"Say they give us their brother's information that they know off hand, there's not really a way to determine whether it's their brother or them," explains Washington State Patrolman David Brandt.
Current technology makes it easier to write a ticket faster, but it can't verify a person's identity without a license.
"I guess it is frustrating and it isn't. We still get the best information the best stuff we can for the state patrol," says Trooper Brandt.
The state patrol and other agencies fill the void of technology with old school tactics like one called "the name game" to determine if a person is lying about who they are.
"I might ask them a spelling of it and stuff and I might come back, and what was your date of birth, and they may say 03/05/78. Further down in my line of questioning, I say you said it was February 5th, 78. Well 3 is actually March," explains Deputy Joe Lusignan of the Benton County Sheriff's Department.
Now a $300,000 dollar state grant will provide law enforcement across Washington with the ability to access a persons driver's license picture on their computer.
"Automatically, I'll have picture proof that I know you're not telling the truth because here's the picture of the real Bryan Long, and you're not him," says Deputy Lusignan.
And officers like Lusignan say that advantage helps,"I can see that this technology would be a huge boom to us because it would save some of the work and mental work where we have to get answers by perhaps tricking into giving us the correct answers or tricking them into a lie."
The technology is currently being used in one department on the west side and is expected to be used across the state by December.