CIA SPECIAL REPORT: Investigating Welfare Fraud & Abuse
Posted:
Updated: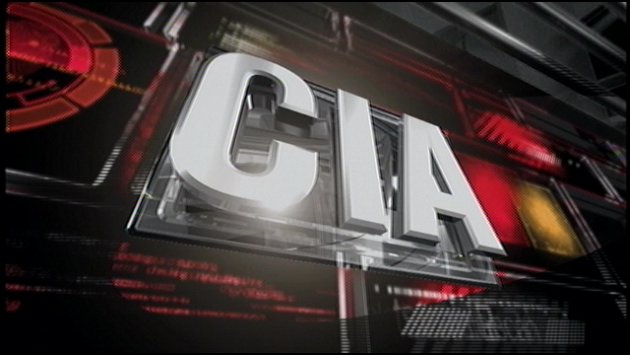 SPOKANE, Wash. - We're launching a new division of KHQ Local News called the Center for Investigative Action. It's a special team of journalists who will take on the hottest issues in the Inland Northwest, digging for answers to your questions, holding people in power accountable, taking the government to task and making sure your money and time aren't wasted. In our very first CIA report, we're taking on welfare fraud.
Where is your money really going? When you pay your taxes, are you really helping to feed hungry families? Or are you actually fueling someone's addiction?
The answers to those questions will surprise, shock and even outrage many of you.
For years families have received food and cash benefits from the Washington Department of Social and Health Services (DSHS) to help those who are below the poverty line make ends meet. In the past people bought their groceries with food stamps.
Now they use what's called an Electronic Benefits Transfer card, or EBT card. On the streets the benefits are more commonly known by their old name, food stamps. As of July 2011, 1,070,937 people received food stamps across the state.
The EBT card works just like a debit card, used with a pin number and it's reloaded monthly with taxpayer dollars. As you'd expect the food benefits are only to be used to buy food. But our CIA investigation found thousands of dollars in benefits - meant to feed families - are regularly used to buy everything from beer to drugs.
It's happening right under your nose. At mini-marts, grocery stores and parking lots, people are using and abusing welfare dollars right out in the open by selling their EBT cards for cash. Investigators caught one woman doing just that - illegally trading her food stamp card, and her pin number, to an undercover investigator with the DSHS. It's a crime investigators said is all too common.
Local mom Loren Buckmaster told KHQ she's approached by people who ask her buy their food stamps all the time. "I'll get approached in a parking lot or a friend will call me and say, 'Hey, I need some cash. Will you buy my food stamps?"
According to DSHS, the going rate to sell an EBT card on the street is 50 cents on the dollar. If someone has $100 in food stamps, that person could sell the card for $50 cold, hard cash on the streets.
KHQ found getting that cash is easy. While many have to show identification when they swipe your credit or debit card, it's not the same with EBT cards. There are no names or pictures on most cards, just a spot for a signature. So when people try attempt to hawk their food stamps for cash, all it takes, is one person to say "yes."
Once EBT recipients have cash in hand there's no telling what your tax dollars will be spent on.
"I've seen people buy beer and cigarettes with their food stamps," Buckmaster continued.
If the money's not wasted on cigarettes or beer state investigators said the cards are often handed over to dealers in exchange for drugs. Steve Lowe, the Senior Director of the Office of Fraud and Accountability with the DSHS, said, "We hear from the drug task forces that they'll do a search warrant and find multiple cards and what we've found is that the individual traded the card for drugs which is not unusual."
The Office of Fraud and Accountability is a newly revamped investigative unit that began May 1, 2011 to curb welfare fraud and abuse. According to their website, it investigates client fraud, "which can range from providing false information in qualifying for food benefits to misusing the benefits cards to get items other than food, such as cash and non-food items." State investigators also work with federal investigators to pursue any fraud allegations against food stamp recipients and work together in the prosecution of any accused of breaking the law.
Lowe explained via a Skype interview, "We hear every week of incidents of trafficking of EBT cards and that's one of the first things we're trying to address."
Across the state the Office of Fraud and Accountability just doubled its resources from five investigators to 10, with one undercover investigator placed right here in Spokane specifically to fight EBT fraud. We are not revealing the identity of the undercover investigator.
"That's going to be my job is to come in and take a look at what's really going on, where is it occurring, how bad the problem is," the investigator explained. "We'll talk to witnesses, pull up records, and all other investigative tools that we have."
At this point, Lowe said there's no telling how widespread the problem is.
"That's really the million dollar question and that's asked by the legislatures all the time: 'What is the extent of the fraud?"
Make that a multi-million dollar question. According to the United States Department of Agriculture (USDA), who administers the food benefits program nationwide, EBT card trafficking diverts an estimated $330 million from food stamp benefits every year. Broken down another way, the USDA explained, one cent of every food stamp dollar is trafficked to buy something other than food.
For moms like Buckmaster, who has five mouths to feed, the abuse is infuriating. "I don't understand what goes through those people's head when they're selling something that should be going to their children and into their children's stomachs"
For a family of five, Buckmaster receives $264 food benefits every month on her EBT card. And she said she uses every penny to make ends meet.
"Without it, I probably wouldn't be able to feed my family as well as I can," she said. "I lost my job and my husband is the only breadwinner. Sometimes it's still not enough."
Welfare abuse adds insult to injury for families like Buckmaster's, who use the card the way it was designed to be used both at home and at the grocery store. To the local mom. It's clear what food she's allowed to buy and what she's not allowed to buy.
"You can buy all food items as long as it's food," she said. "It could be anything from meat and vegetables to candy bars and pop."
While some people raise their eyebrows at the thought of welfare dollars going toward junk food or soda, Lowe said those items are perfectly legal.
Under state rules, EBT card holders are not allowed to buy beer, wine, liquor, prepared food, hot food items, and certain energy drinks. To make sure EBT recipients are using the card correctly, many grocery store registers have a machine which separates eligible items from non-eligible items. For instance, if an EBT recipient wanted to purchase a loaf of bread, a jar of peanut butter, and a box of laundry detergent, that person would swipe their EBT card then wait for the point-of-sale machine to ask the customer to pick between credit, debit or EBT card. The person would then press "EBT", then the card will ask if the purchase is for "food" or "cash".
The person would then press "food" and the machine will recognize the purchase for the bread and peanut butter, but will not accept the laundry detergent since it's a non food item.
While there are checks and balances in the check out line, many say there is still a lot of work to be done to ensure that food stamps are used to put food on the table instead of cash into the hands of a criminal.
State investigators need your help to crack down on EBT abuse. if you think you know of any welfare fraud, the Office of Fraud and Accountability wants to hear from you. The fraud hotline is 1-800-562-6906.
RESOURCES:
Washington Department of Social and Health Services (DSHS): http://www.dshs.wa.gov/
DSHS Office of Fraud and Accountability: http://www.dshs.wa.gov/fraud/
DSHS Fraud Hotline: 1-800-562-6906
This story was filed by KHQ Local News Reporter & Anchor Chelsea Kopta