Hermiston punishes parents when their kids graffiti
Posted:
Updated: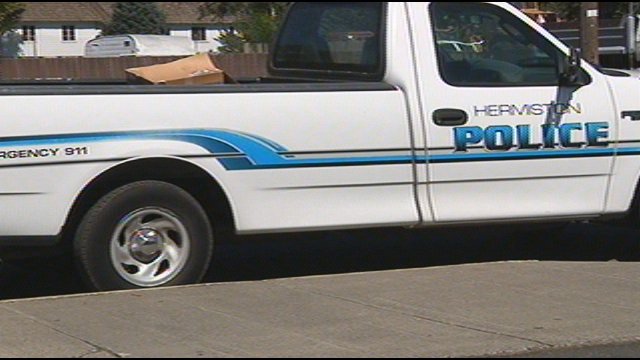 HERMISTON, Ore. -- Driving through the streets of Hermiston, signs of graffiti tagging are all over. The City Code Enforcement Officer, Kelly Parsons says it's mostly kids. "We find when juveniles don't have much to do, then they create things for us to do."

That's why City Ordinance 131.04, which deals specifically with graffiti, says parents of any minor who get's caught tagging are held responsible and are cited. "If parents aren't going to take care of their kids, watch their kids, monitor what they're doing, then we do have the ordinance that allows us to site them for failing to supervise a minor child," says Parsons.
Most parents KNDU spoke with around the city of Hermiston agree. "If they're not going to be held responsible who is?" asks father Lester Martin.
But some teens say it's not always the parents' fault.
"Kids will be kids and we do sneak out. So it's impossible for them to know where we are at all times. They don't have a GPS on us," says Justice Eaton, a 15 year old from Hermiston.

15 year old Emily Unger says, there are other factors involved. "if it's bad kids he's hanging around, its not necessarily the parent's fault for raising him good or bad."
20 year old Allie Rogers says, there's more to it. "Some parents don't really care about their kids that much" Rogers says she does think parents should be punished if they don't care enough to know what the kids are doing.
Officer Parsons says the ordinance has been successful so far. "When the parents are held accountable, they tend to want to make the kids more accountable."