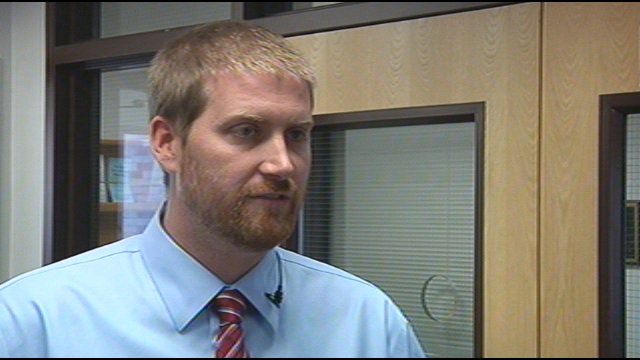 PENDLETON, Ore. -- KNDU is the first to meet the new District Attorney for Umatilla County. The governor appointed 31 year old Daniel Primus August 3rd, he was sworn into office August 5th.
But Primus has worked in the Pendleton office for three years as a deputy for Dean Gushwa and since his resignation last year.
Primus was born and raised in Pendleton. He went to Pendleton High School and then attended Blue Mountain College before transferring to Western Oregon in Monmouth. He then went on to get his law degree at Willamet University in Salem. He then worked in Salem at a private practice for a year.
"I was just waiting for an opening here in Pendleton, trying to get back here. This is where I'm from, this is where my wife is from," says Primus.
Now that he's officially the DA, he says there's a couple of goals to meet. One is to meet the staffing shortages that have been going on since last August. He says the office just recently hired two new attorneys. His other goal is for things to resume back to order.
"Goal is to bring back some stability to this office, to bring back some normalcy, to bring back a level of expectation with having somebody there," says Primus.
The new DA, does say he has plans to stay in office for a while. He's planning to run for re-election in November.