Central Manages Just 213 Yards of Offense in Rodeo Bowl Defeat
Posted:
Updated: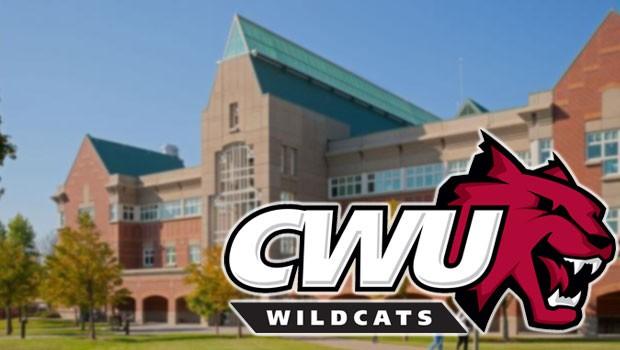 ELLENSBURG, Wash. (Sept. 2) -- The 22nd-ranked Central Washington University football team managed just 213 yards of total offense, and seventh-ranked Texas A&M University-Kingsville converted two Wildcat turnovers into 14 points as CWU lost its 2011 season opener, 21-10, on Friday afternoon at Tomlinson Stadium.

The Wildcats dropped their second consecutive season opener against a nationally-ranked opponent, also falling to Minnesota Duluth at home in last year's debut. Friday's meeting with Texas A&M-Kingsville was the first all-time meeting between the two schools.

CWU found itself in a hole early, surrendering the game's first two touchdowns late in the first quarter and early in the second. The Wildcats' offense sputtered in the first quarter, managing just one first down and 25 yards of offense in the opening 15 minutes. They did respond following Texas A&M-Kingsville's second touchdown, as junior quarterback Ryan Robertson (Sammamish, Wash./Eastlake HS) completed 4 of 5 passes on the drive -- after starting the game 0 for 6 -- and capped the 74-yard, 6-minute drive with a six-yard pass to junior Anthony Spain (Grants Pass, Ore./North Valley HS).

The Wildcats used takeaways late in the first half to swing momentum their direction, as senior Dominique Gaisie (West Covina, Calif./Bishop Amat Memorial HS) and junior Genesis Fonoimoana (Long Beach, Calif./Long Beach Poly HS) each had 52-yard interception returns on the final two defensive series of the half. CWU was only able to convert those turnovers into three points -- a 34-yard Sean Davis (Federal Way, Wash./Todd Beamer HS) field goal following Gaisie's pick. Fonoimoana's interception ended the first half with Central trailing 14-10.

Neither team did much offensively in the third quarter, as each team went scoreless in the period and Central Washington totaled just 46 yards of offense. Texas A&M-Kingsville had possession for nearly nine minutes, and totaled 79 yards in the third period, was did not score. The only scoring opportunity in the period was a 44-yard field goal try by Davis that went wide left on the Wildcats' first possession of the second half.

In the fourth quarter, the Wildcats drove into Javelina territory, but Robertson was intercepted by Jeremy Aguilar with just over 10 minutes left to thwart a potential scoring drive. Texas A&M-Kingsville took advantage of the turnover, driving 46 yards on eight plays as Robert Armstrong scored on a four-yard carry to give the Javelinas a 21-10 lead.

Central did not score on its final possession, with resulted in a turnover on downs, and Texas A&M-Kingsville ran out the clock, aided by a 30-yard fake punt that extended the Javelinas' final drive.

The Wildcats were outgained, 354-213, in total offense as they posted their lowest single-game offensive output since Oct. 7, 2006 at South Dakota (166 yards). More than two-thirds of their offense came via the air, where Robertson completed just 16 of 35 passes for 152 yards. Senior Justin Helwege (Sammamish, Wash./Eastlake HS) was the top target in the game, accounting for half (eight) of Central's receptions for 82 yards. On the ground, redshirt freshman Louis Davis, Jr. (Tacoma, Wash./Wilson HS) netted 57 yards on 13 carries.

For the CWU defense, with narrowly extended its streak of consecutive games without allowing a 100-yard rusher to 12, was led by Gaisie and junior Deionte Gordon (Seaside, Calif.) with nine tackles each. Sophomore linebacker Stan Langlow (University Place, Wash./Curtis HS) added seven stops, and fellow linebacker Stetson Shearer (Burlington, Wash./Burlington-Edison HS) had two tackles for losses -- among his three stops. The Wildcats finished with eight tackles for losses in the game.

Texas A&M-Kingsville had nearly identical passing and rushing totals in accumulating its total of 354 yards of offense. The Javelinas ran for 178 yards, led by Jonathan Woodson with 90 yards on 25 carries, while they passed for 176 yards on 15 of 29. Daniel Ramirez completed 8 of 13 passes for 129 yards and one touchdown in relief of starter Nate Poppell (7 of 16, 47 yards).

Central Washington will now turn its attention to Humboldt State University for its Great Northwest Athletic Conference opener and a nationally-televised game next Thursday (Sept. 8) at 5 p.m. The game between the Wildcats (0-1) and Lumberjacks (1-0) from the Redwood Bowl in Arcata, Calif., will be seen live on the CBS Sports Network (check local listings).