Ignite Youth Mentors provide guidance to kids
Posted:
Updated: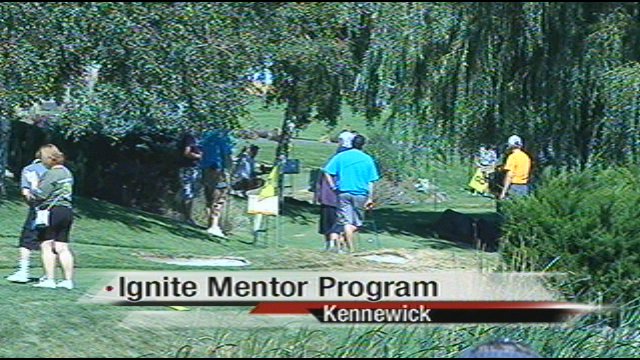 KENNEWICK, Wash.--Ignite Youth Mentors provide guidance to kids. Ignite is reaching out to kids to keep them in school and off drugs. They have mentors who help them through every day struggles and provide guidance in place of a family member that may not be present.
Every year when school begins there is always a list of new children that need special mentors. Todd Kepplin of Ignite says "we work with the schools, community agencies, and government agencies in order to get these kids who could just use that extra adult. Then we team them up with these caring adults just to spend time doing fun things. We've got projects that we give them that they can do together."
Kids who spend at least four hours a month with a mentor are 47% less likely to do drugs and 52% less likely to skip school. This weekend children got together with mentors, and other kids from the community for a golf tournament at Canyon Lakes Golf Course. This is just one of the many activities kids can do.
Mentor Faith Kaanapu talks about the child she looks after and says "it's been really nice. It's been good for me trying to teach her a few things in life and do activities she may not normally do. It's just been a wonderful experience."
Ignite leaders encourage more adults to come forward and help kids who may need an extra family member.
Kepplin says "right now we have 12 kids waiting for a mentor and that list continually stays there and many of these kids are waiting for two to four months for a mentor. So we are always in need of adult mentors."