Safety at fair and rodeo is first priority
Posted:
Updated: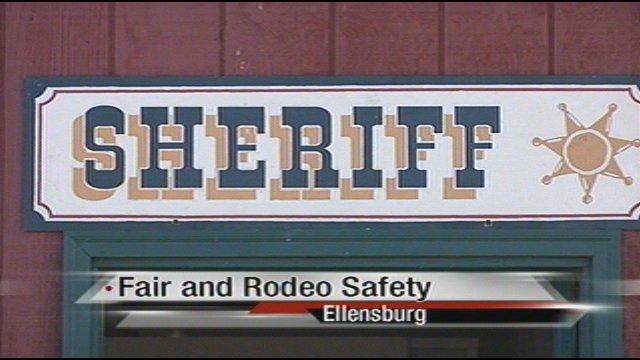 ELLENSBURG, Wash.-- With an estimated 40,000 people being in Ellensburg for the long Labor Day Weekend, how to keep them all safe is on the minds of law enforcement.
"It's great, it's really nice. And the weather is great of course, but it's a very special atmosphere," said Christel Verbeck, traveling from Belgium for the rodeo and fair.
The Kittitas County Sheriff's Office knows people come to have a good time, but also work hard to keep things safe.
"We always expect there to be issues and there's always a few minor things. Some years are better than others, this is just turning out to be a really great year," said Undersheriff Clayton Myers of the Kittitas County Sheriff's Office.
Undersheriff Myers is in charge of keeping things under control.

He along with 4 other uniformed officers, private security, and fair staff have been patrolling the fair grounds all weekend long. And for the most part people have been behaving.
"Just minor calls here, some underage drinking, things we expect to see. A few rowdy cowboys but all in all it really has been fantastic," Undersheriff Myers said.
He credits the success to a change in how they prevent problems from ever happening.
"We've changed security slightly in that we do have an increased presence here. We've put more officers on the ground, and we think that helps quite a bit," said Undersheriff Myers.
Undersheriff Myers says he couldn't have asked for a better fair and rodeo weekend. Little to no crime, and good spirits all the way around is something that makes his job a little bit easier.