Memorial E. R. workers receive Labor Day surprise
Posted:
Updated: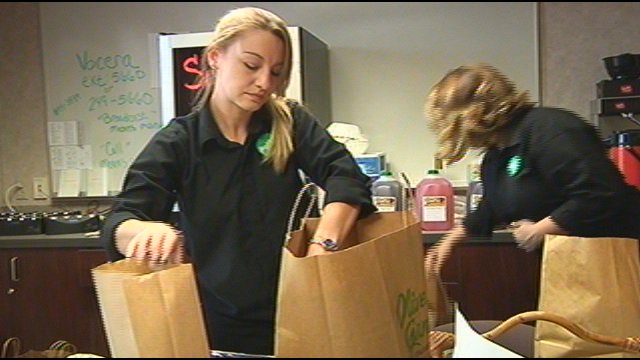 YAKIMA, Wash.-- Memorial Hospital and its nurses are still working on contract negotiations, but hospital workers received a special gift. Two Olive Garden servers brought lunches for everyone working today. It's part of a nationwide event by the restaurant to honor community members on Labor Day.
"We don't expect them but we're certainly happy when they do come," says Emergency Room Nurse Joe Bright.
"We wanted to do the hospital, especially the Emergency Department because they do work a lot and they're here to help us," says Olive Garden Server Chantelle Perez.
For workers, gestures like this are welcome.
"We like it, it's a little pat on the back that, you know, says a little extra thank you. We appreciate that," Bright says.
Especially for the nurses: they're caught in a labor dispute with the hospital. Memorial walked away from contract negotiations with the nurses union. Now, both sides are locked in a stalemate. The nurses held an informational picket last week, but the hospital still hasn't budged.
Memorial says the main problem is that contracts proposed by the union require mandatory union membership for registered nurses. That's something the hospital absolutely doesn't want. The union says it's trying to get the administration back to the bargaining table. Until then, Memorial nurses will just have to enjoy the little things, like a surprise lunch.
"These things happen... I'm happy. I'm glad they're showing some appreciation by bringing us some lunch on a very busy day in the Emergency Department," Joe Bright says.
The nurses union says its main goal right now is to try to restart negotiations with the hospital. They wouldn't comment on the possibility of a strike.