Motorcycle and scooter sales are up as gas prices increase
Posted:
Updated: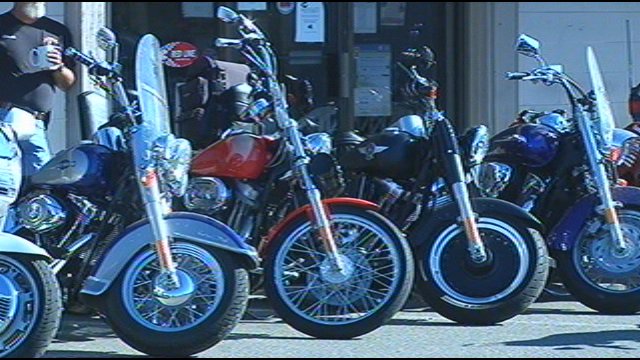 KENNEWICK, Wash.-- Motorcycle and scooter sales are up as gas prices increase. People can save thousands of dollars a year on gas and commuting, a great alternative for some who need to save money in a recession.
There has been a 37% increase in scooter sales more than 25% increase in motorcycle sales this year.
Owner of Quad Pros Motorsports Scott Mora talks about his price comparison of driving his truck versus a bike and says "I know I spend $200 a week in gas times 52 on my truck. So you know you can easily save thousands, over a thousand easily."
A lot of people are switching to riding scooters and bikes because it is a great alternative for commuting. The amount of money you save depends on the kind of bike that is bought and how often a person is out riding. Road Captain of the Harley Owner's Group says "the size of the motorcycle makes a difference. Mine gets about 45 miles to the gallon, my car gets about 30 miles to the gallon. You can get smaller bikes and you can get 50 to 60 miles to the gallon real easily."
A lot of people we spoke with today say riding is not just to save money, but it is also part of a growing lifestyle. Brandi Gilmour has been riding bikes all her life and says "you get to enjoy the roads. All the twists and the turns and all of the different types of old country roads that people don't like going. You get to enjoy it because you get to feel the road and not just go from point A to point B."
With more bikes and scooters on the road drivers in cars and SUVs need to be more aware of their surrounding to prevent accidents.