Store owners say Labor Day sales are more than a gimmick
Posted:
Updated: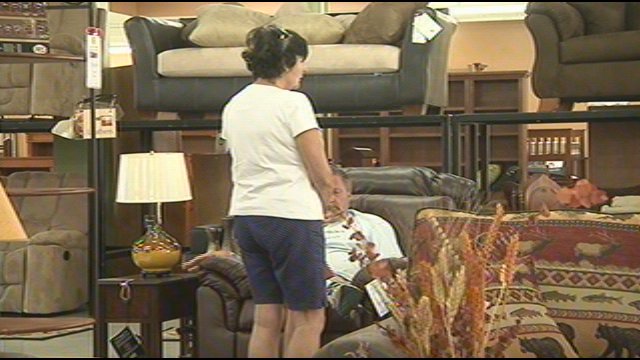 YAKIMA, Wash- While many take a day off for Labor Day, some stores staff-up for those famous sales. We talked to some local furniture store employees and it turns out those sale signs aren't just used to lure you in the door. There are some big discounts to be had and stores really do count on that revenue.
It was a busy sales day for K and K Furniture and they owe a large part of that to their Labor Day weekend sale.
"We really strive on getting customers to come in during those events because we actually do a lot, we a lot to try and prepare for it", says Jose Torres, owner of K and K Furniture store.
Many stores rely on the promise of low prices to draw in customers but Labor Day weekend was especially important for K and K. Less than two weeks ago they moved into their new downtown Yakima location, more than five times the size of their old showroom.
"Some of the sales that were made were basically because of our sale. We hope to have a lot more during our new location because of the fact that there's a lot more to look at now", says Torres.
K and K has a loyal following. Carolyn and Dave Curry came in for custom cabinets and walked out with a cabinet order… and a couch. They had been eyeing the couch for a few days but the "Labor Day Only" $400 discount convinced them.
"That was it, we would not have purchased if it has not been for that discount today", said the couple.
Pat has been shopping at K and K for almost 20 years. She claims it's the only place she'll buy her furniture, but still, bargain hunting brought her in Monday.
"That makes a difference of course because you can buy more stuff then, not only can I buy the chair I can buy the accessories", she says.