School District responds to budget cuts
Posted:
Updated: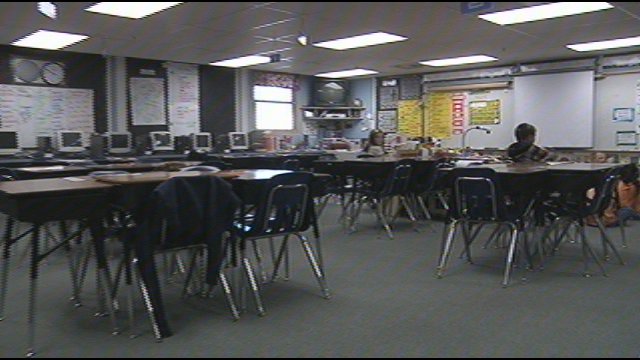 BENTON CITY, Wash. -- School districts in Washington have known for some time now that they weren't getting as much money from the state as they use to.
Smaller districts, like Kiona-Benton have made significant changes, more students per teacher is the biggest change.
"I'm concerned that she won't get the help that she needs," explains parent Crystal Finch. She says the needs her kindergarten daughter has includes one on one help with teaching staff as she begins school.
But that may be a challenge with fewer staff and more students, as Rom Castilleja, Superintendent of Kiona -Benton City Schools explains, "last years kindergarten numbers were at 18-19, this year they're going to be up to 25-26. And so the number's are going to be greater all of our classroom are going to see anywhere from 4 to 5 new additional students in a classroom."
The state cut $215 million dollars from the K to 4 budget, Ki-Be has fired 18 people. Of that group, 2 teachers, one supervisor, and 15 teacher aides.
"I offered to volunteer to come in when I can in my daughters class so that she could have that help," says Finch.
Other parents like Kamela Stills say support staff have helped her children and nephew,"the children going to go without certain programs and certain needs that they might need to accommodate them in learning."
Most districts have more students, but Ki-Be is unique in that they've actually lost students. In 10 years, 300 fewer children sit at these desks.
You would think that would help, but it's just the opposite, "and so when you lose 100 kids, we lose the income, but we don't necessarily just remove the teacher, and so it becomes a additional budgetary need for us that really draws on reserves," says Castilleja.
The district gets around five thousand dollars per student in state money. Money that has gone to home schooling and other districts.
Now, the only concern Ki-Be leaders have is hoping reductions don't drive more students away.