Coroner releases final death certificate in fatal West Richland fire
Posted:
Updated: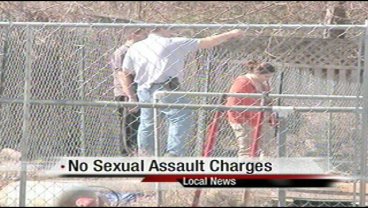 KENNEWICK, Wash. -- The Benton County Coroner has issued a final death certificate for a 26-year-old woman who died in a West Richland house fire back in March.
Coroner John Hansens says Sandy St. George died from "carbon monoxide intoxication" as a result of smoke inhalation. The manner of death was ruled "undetermined".
Toxicology tests showed no issues with alcohol or drugs. The Coroner says the manner of death is usually one of four things: homicide, suicide, natural causes or accidental. In this case, he wasn't able to pin the manner on any of these.
"We do not believe there is more information out there relevant to the case which will change our opinion," says Hansens.
As of now, fire investigators have ruled the case (cause of the fire) "undetermined" as well but West Richland Police say they have some evidence that is currently at the State Patrol Crime Lab for processing. The results may provide more helpful information in determining the cause. Investigators believe the fire began in the laundry room.
"As you saw previously in the house itself, much of it was destroyed by the fire. So evidence that may have been present prior to the fire is gone. So what we were able to collect, that's what we're following up on," says West Richland Police Chief Brian McElroy.
Sandy's husband, Thomas St. George was able to escape the March 18th fire. Their three children were not home at the time.
McElroy says there is not much physical evidence left to look into, and they are looking to talk to friends and neighbors. If you have any information on the fire, please call the West Richland Police Department at 967-3425.