Local first responders remember 9/11 anniversary
Posted:
Updated: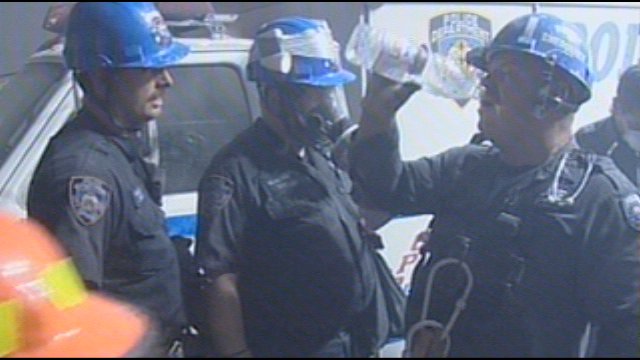 RICHLAND, Wash. -- Ten years ago, the images of planes crashing through the World Trade Center in New York changed how we lived.
Just days after the September 11th attacks, Kennewick Fire Chief Neil Hines traveled across the county to help,"these types of events, they bring it all back in your mind, and back to reality."
A reality that at the time seemed more like a nightmare, "just seeing the total devastation, I mean I know it was going to be bad, but I never expected to be just complete obliteration and devastation," says Hines.
"The absolute magnitude of the event, it was so large that it became just overwhelming, it dominated everybody's lives, everybody's lives changed so drastically," explains Richland police captain Mike Cobb.
Along with two other police officers and a mental health specialist, Cobb traveled to ground zero in February of 2002. The attacks claimed the lives of 60 police officers and over 300 firefighters. Despite months going by, the pain was still obvious.
"One of the common themes we kept hearing about was what a beautiful day it was. Everybody was looking up at this gorgeous blue sky before the attacks," says Captain Cobb.
In the aftermath, families looking for loved ones dominated the memories for Chief Hines,"there were firefighters that were looking for their sons that were firefighters, or there was a firefighter coming in looking for his uncle. It was just the families in that New York fire department that were looking for other family members."
Memories Chief Hines says are painful, but he can not forget,"the toughest part is when we have anniversaries like this and some days I feel like wow, I don't really want to be a part of this, I'd be better off if I was out riding my motorcycle somewhere."