Some evacuee's return to find their home gone
Posted:
Updated: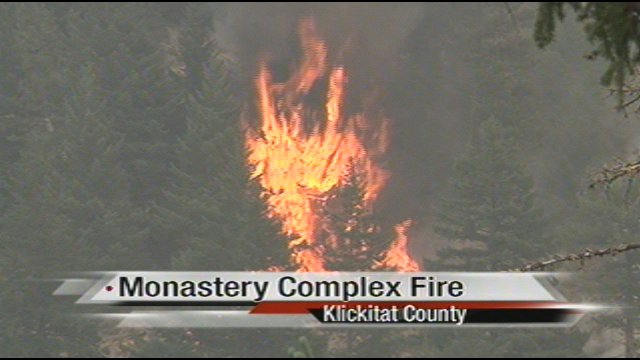 KLICKITAT COUNTY, Wash.-- As the Monastery Complex Fire continues to burn some residents are able to get back, but others are finding their homes destroyed.
"It's gone, so what's the old saying? Can't cry over spilled milk," said John Rogers, one of the people who lost their home's in the fire.
Rogers has had property in the woods here for 30 years. He says in that time he's seen half a dozen fires tear through the area. But even with his loss, he's says he's relieved it wasn't any worse.
"I was just glad that the trees didn't burn up. You can replace the buildings and out stuff you know, but the nice trees you can't replace them," Rogers said.
Rogers was building a log cabin here to retire to, but now with both that and his trailer destroyed, that'll have to wait.
He does plan to rebuild though, not worrying about the past but looking toward the future.
"Grass will return, wildlife will return, so you got to look forward and think positive I guess," Rogers said.
Many people in this rural community have also lost their homes, but others are still not even allowed back in. The fire still very hot in some areas.
One thing they all have in common though, an appreciation for the men and women trying to fight this fire.
"They were all out here doing over and above, probably risking their necks when they shouldn't have been," said Rogers.
Rogers says he loves this area, and this is just the reality of life here, so he'll rebuild and go on.
"Roll with it, go ahead.....That's all you can do," he said.