2011 grape harvest expected to be down
Posted:
Updated: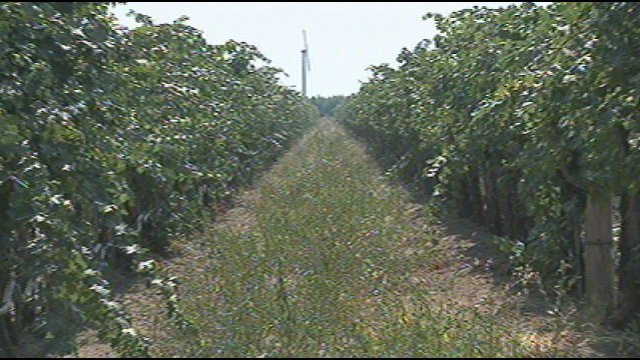 BASIN CITY, Wash. -- September doesn't just bring the start of fall, it's also time for the grape harvest.
But unusual weather has delayed some growth. Grape grower Roger Gamache has been growing grapes with his brother for nearly 30 years.
In that time he's seen a lot, but this year's harvest has left him without answers,"it has been a challenge, but it's been a very interesting learning experience," says Gamache.
A learning experience because growers have had to make adjustments to how and when they plant. A cool and wet spring throughout Eastern Washington has delayed crops such as cherries and asparagus.
Now, grapes which are linked to a lucrative wine industry are taking longer to harvest. "lower growing degree days, lower heat units, so you adjust early in the season, late spring, early summer to accommodate for that cool spring," explains Gamache.
One way to accommodate is to plant less. According to the Washington Wine Commission, delays will vary depending on location and type of grape.
Gamache is expecting a delay of around ten days. One thing growers know is that last year's record 160,000 tons of grapes won't be repeated this year.
However, thanks to temps in the mid and upper 90s, these grapes have ripened faster, "the thing that we don't like seeing is an early frost. So these type of temperatures still keeps that away from us too. Whether it's September, October for us, hopefully this will continue to help ripening of food to get them finished," says Gamache.
The Washington Wine Commission said don't expect wine prices to be impacted because of the delays because of set prices that wineries already have on their product.