Benton County Gang team ready to roll
Posted:
Updated: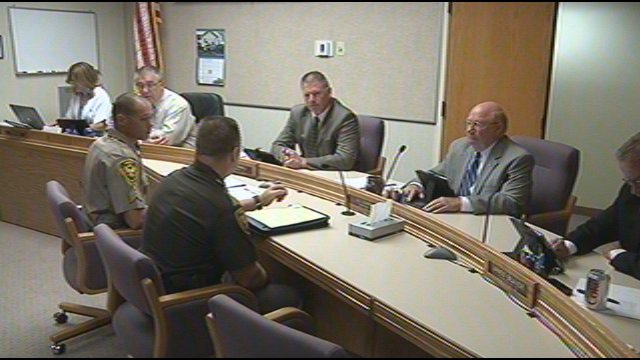 PROSSER, WA-Benton County's new Gang Enforcement Team is ready to hit the streets.
Sheriff Steve Keane Tuesday briefed county commissioners on the progress of the team since it was formed back in June.
Keane says in the coming weeks, the gang team will launch a public education campaign, focusing on educating parents and school teachers on what signs that may indicate a young person is getting involved in gangs.
Sergeant Jon Law says the gang team will go to county schools, including grade schools, to seek out gang members who may want out of the lifestyle.
"A lot of times they're used to very abusive behavior," Law says. "We're going to give them the respect they deserve, and I have found that if I'm able to communicate with them, I might find out that they are interested in maybe breaking away from the gang lifestyle."
Sheriff Keane says The Gang Enforcement Team is still in the planning stages. Team members continue training, and Benton County Prosecutor Andy Miller has assigned two deputy prosecutors to focus on gang activity.
Keane says the team will also use intelligence to identify gang members in the county, which will include finding informants willing to cooperate. The sheriff says the team is also working with Yakima and other counties with gang activity.