Missing boy's family wants your help
Posted:
Updated: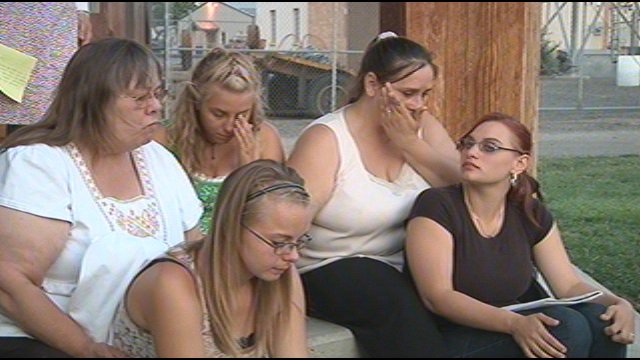 YAKIMA, Wash- For seven years friends, family, and even strangers have wanted to know what happened to Cody Haynes. Monday night, they held a vigil for the Kittitas boy who disappeared when he was 11-years old. They're hoping for information, any information that will tell them once and for all what happened to Cody and who's responsible.
It warms Lisa Doney's heart to know that in seven years the community of Kittitas has not forgotten her son.
"To see that so many people remembered Cody, for the longest time I thought it was just me and my family", says Lisa.
Lisa was living in Florida in September of 2004 when her 11-year-old son was reported missing, a case that's since gone cold.
Cody had been living with his father, his father's girlfriend and four of his sisters. A home where his mother later learned, the children were abused..
He was last seen inside his home at midnight after being sent to his room as a punishment. Police reports say his father left the house at 2-thirty the next morning in a truck and returned almost 14 hours later. He said he was looking for car parts. Investigators considered him a suspect, but didn't have the evidence to charge him.
Until moving to Yakima last year Lisa followed the case's progression-or lack there of-through news stories and she's accepted what she sees as the obvious.
"I believe Cody is gone", Lisa acknowledges.
So why continue to bring up the story? She says it's for her daughters.
"They need to be able to tell their brother good-bye", Lisa insists.
The case is stalled because there's no new information. Cody's family is asking anyone who saw anything to contact investigators so they can have some peace. People with information can contact (509) 562-7525.