Tourism workers turn out to learn about new Tourism Alliance
Posted:
Updated: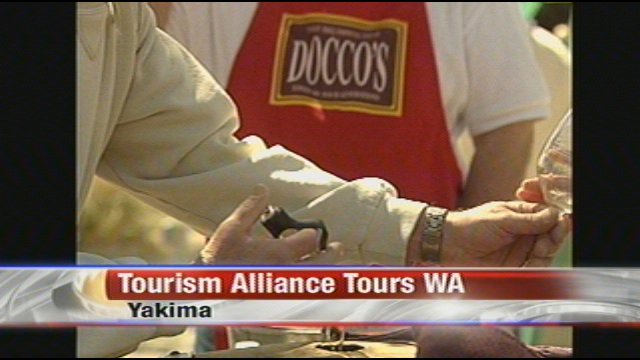 YAKIMA, Wash- Many cities and businesses are worried about what will happen when the state tourism office closes this year. But a new organization says they plan to keep tourism alive in Washington.
The Executive Director of the Washington Tourism Alliance stopped in Yakima Wednesday during her statewide tour, which she calls a fact-finding mission. She's reaching out to businesses, cities, chambers of commerce, anyone with an interest in the future of tourism in the state. The goal is to let people know about the Alliance's progress and listen to ideas and concerns.
About thirty people from the Yakima area came to today's meeting including people from the wine, hotel, and tourism industries. I spoke with Gerald Roy, a representative from the Port of Sunnyside and President of the Sunnyside Chamber of Commerce about what he sees as the role of the Alliance
"The WTA can say this is what we have to offer and the communities, the businesses, the attractions would say 'hey come see us'", says Roy.
"Every person in this entire state should be involved with tourism, because it's jobs, it's your neighbor that works at a restaurant, or it's your neighbor the works at a business that supports a restaurant like a laundry", says Suzanne Fletcher, executive director of the Washington State Tourism Alliance.
Washington Tourism Alliance is a privately funded organization. Once the state tourism office closes, it will be the only group dedicated to promoting Washington tourism. The tour continues tomorrow in Tri Cities.