Students protest club policy
Posted:
Updated: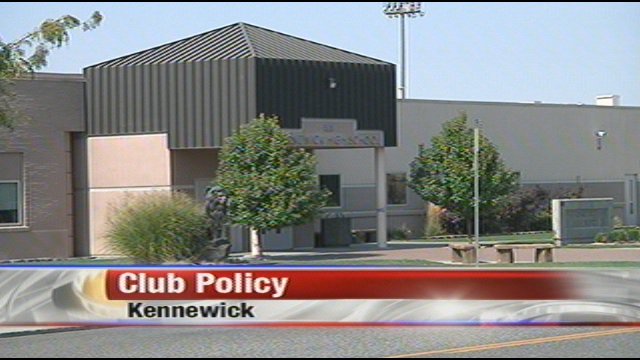 KENNEWICK, Wash.—Less than a month after the Kennewick School Board approved a controversial club policy, they're not putting it back on the agenda for later this month. However, some students are planning on making a stance Wednesday night.
About 60 students in the Kennewick School District plan to silently sit in on the Kennewick School Board Wednesday night at Eastgate Elementary.
The silent protest is in response to the school board's approval of a club policy after the formation of the Gay Straight Alliance. The boards intent is to, "…create a fair opportunity to any student who wish to conduct a meeting within a limited open forum without discrimination…" The two big issues are non-curricular student clubs can't receive funding from the Associated Student Body accounts, and they can't advertise with the school. This could mean a cut to long-standing clubs like Key Club and the National Honors Society.
"I'm not involved in any of these clubs that are getting effected, but it's a huge issue, and all kid should have a place to belong," says Courtney Berna, Kennewick High student.
"If I don't have all these clubs to put on my college resume then it really effects me in the future," says Alonoso Bonce, Kennewick High student.
The students say they will be respectful and not speak during Wednesday night's board meeting. They plan to wear stars that stand for "Show Tolerance and Respect."
The Kennewick School Board has asked that the policy be put on the agenda for September 28th.