Man suspected in burglary shot by Pasco Police
Posted:
Updated: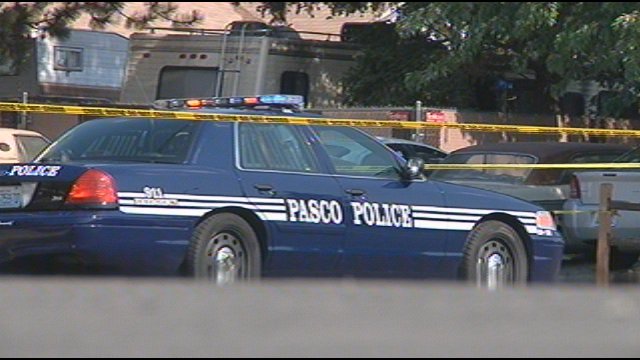 PASCO, Wash. -- A 19 year old Pasco man is in serious condition after being shot by a Pasco police officer near 15th Avenue and Sylvester Streets Wednesday afternoon.
Shortly after noon, students at nearby schools and people who live and work in this Pasco neighborhood were shaken by gunshots, "we just heard five gunshots, we decided to come out and we saw cops showing up and just saw a guy handcuffed, I guess he was shoe from the shirt," explains Jorge Villegias, who lives in the neighborhood near the shooting.
Villegias is describing one suspect sent to a hospital after an Pasco officer shot him. Police aren't releasing much info into who the suspects are, but Jorge got a look at one of them, "he had blood on his shirt. He was Hispanic probably about my age 25 or 27."
The incident began after a routine patrol by a police officer according to Captain Ken Roske,"the officer saw them walking away from the burglary scene and what he believed was a burglary scene."
And after the officer confronted three men, a chase up a alley led to one person being shot. After the shooting the Pasco School District put four schools under lock down.
"It was pretty sad, there was a bunch of kids during lunchtime in high school walking in the street when the shots were fired, it's pretty dangerous to be happening here," says Villegias.
Police say the man shot is in serious condition. They're not going into details into why he was shot, but say he had a gun on him. That person and the other suspects were not under arrest as of Wednesday. They're being questioned by investigators.
The names of the suspects or the officer involved have not been released, but Captain Roske says the officer has been on the force for over five years.