Mail delivery could take longer
Posted:
Updated: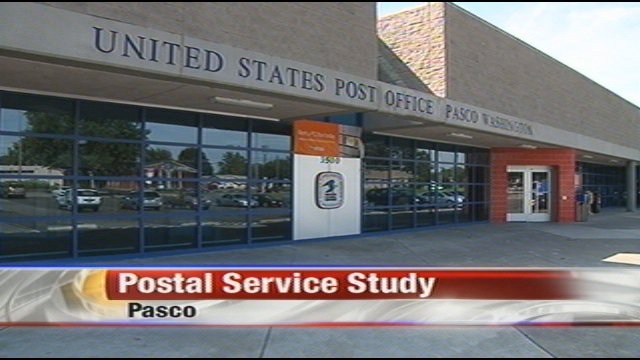 PASCO, Wash.—You may soon have to wait longer to get your letters, bills and magazines in the mail. The Postal Service is studying the possibility of moving the mail processing work that's handled at the Pasco facility.
A U.S. Postal Service representative says they need to cut costs. In 2010, they faced an $8.5-billion deficit. They expect a $10-billion deficit for 2011. Mail delivery has declined by more than 43-billion pieces in the past five years.
"We're finding that our processing facilities as well as some of our post offices have excess equipment and excess capacity," says Ernie Swanson, Postal Service spokesman.
The study will look at how the move could affect both customers and employees. Swanson says it could mean time tacked on to delivery.
KNDU spoke with a number of people about the possibility and most say they want the hub to stay.
"I don't think they should move it. They have a big enough facility here. They've done it for years. We've been here for over 40 years," says Betty Foster, Pasco postal service user.
"I think with the tri-cities growing as much as it is now and will grow that we need a main central post office," says Daniel Fenton, Pasco postal service user.
Swanson says they are asking for their customers to be understanding of their situation. He says, "it's not business as usual with the post service anymore."
The study should wrap up by early 2012. If the conclusion is to move the hub, a public meeting will be held.