Youth suicide prevention
Posted:
Updated: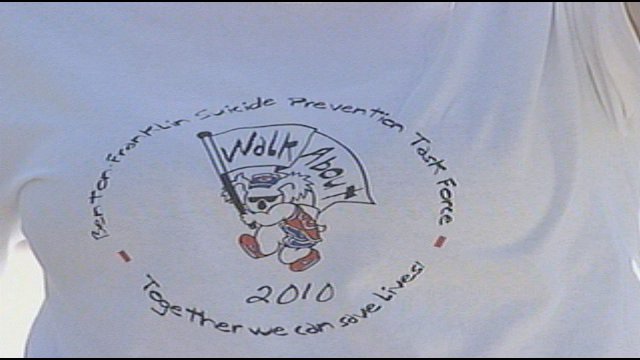 KENNEWICK, Wash.— On average one person commits suicide every 16.2 minutes and often no one ever knows they're struggling. Now the Youth Suicide Prevention Program of Benton/Franklin County is trying to get your attention about the silent killer.
The program is having their 3rd annual awareness walk called 'Walk to Talk About.'
Since the January 1st, 2011 24 people have died by suicide in the Tri-Cities. By this time last year, 14 people had taken their own lives.
"I personally have had a family member who died by suicide. I've had friends who and people who I know and love who were having thoughts of suicide, and I wanted to know how do I help friends and people that I love," says Kristi Haynes, Youth Suicide Prevention Program.
"More than anything it just reminds me of that age when I first came out and more than anything I just felt helpless. I considered suicide at times and more than anything I want to help them the best I can because at the time no one really helped me," says Christopher Britton, volunteer.
The walk is open to everyone and starts at 10am Saturday in the parking lot of the Outback Steak House in Kennewick.
If you or someone you know is contemplating suicide there is help, call 1-800-273-TALK.