CIA INVESTIGATION: Idaho Laws Protected UofI Prof. From Disclosing Mental Health Issues
Posted:
Updated: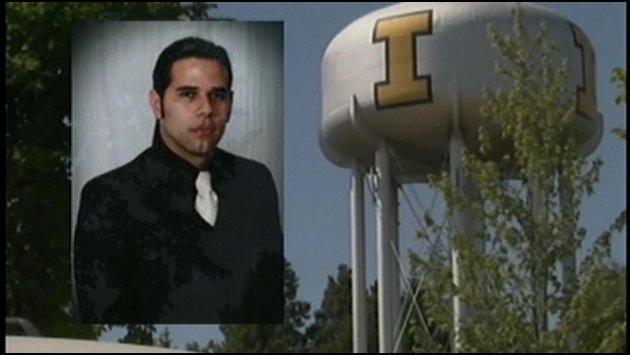 MOSCOW, Idaho - Friends and students of former University of Idaho Professor Ernesto Bustamante describe him as brilliant and talented, but they also say he was unstable and violent.
"He was a really great professor, he was brilliant," said Salley Ames, one of Bustamante's research assistants. "But he was a little atypical."
Bustamante suffered from multiple personalities disorder and claimed to have up to six different identities. One of those personalities is 'Ernesto,' the professor who was "smart" and "suave" but often crossed the line. A former student who asked to remain anonymous said 'Ernesto' would jump on tables in class and often cross the line, constantly flirting with female students and using violent scenarios to get his point across.
"He was flirty with the female students and examples he would give about different situations often went over the line in terms of violence," said the student. "For instance... one if his examples he would say he shot a girl and then he would go on."
Another personality was named "E." Bustamante's best friend described this identity as "normal" and "caring."
Bustamante also had younger personalities that included 'Ernie,' a "sweet" and young boy who talked softly and was "worried" and "scared." 'The Baby' is described as "quiet" and "cuddly."
Two other personalities that existed within Bustamante are described as violent. 'The Beast,' was a personality which Bustamante was "angry" and "going to tear you apart." While in his 'Psychopathic Killer' personality, Bustamante would reportedly talk about killing someone.
According to police reports Bustamante threatened to kill one of his girlfriends "Beka" who was also a University of Idaho student. The former professor also allegedly threatened graduate student Katy Benoit several times with a gun before he shot and killed her in August.
Bustamante had prescriptions to treat psychiatric conditions, including depression, anxiety and bipolar disorder, but mental health experts say personality disorders can't be treated with medication. Patients need to undergo integration therapy, which aims to help patients accept all of their different personalities as one.
According to a student who asked to remain anonymous, Bustamante refused to undergo treatment. "He thought it was akin to murdering one of his individual, unique personalities," said the student.
In an employee application obtained buy KHQ from the University of Central Florida, Bustamante did not disclose any mental health issues, even when one of the questions specifically asked if he suffered from "psychoneurotic, emotional, or nervous disorder."
Personnel records from The University of Idaho are protected by state privacy laws, but it's likely that Bustamante was not even questioned about his mental health when he applied for a job with the school, because Idaho law prohibits questions about mental health. Those types of inquiries are considered discrimination.
This story was filed by KHQ Local News Reporter Gaby Fleischman