Family & friends speak out about mother & son deaths
Posted:
Updated: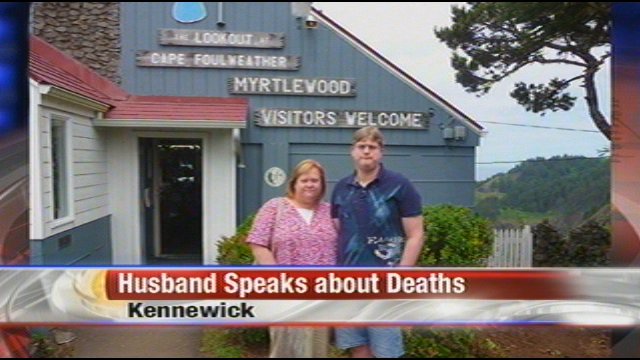 KENNEWICK, Wash. -- Living day after day with a child who's diagnosed with a disability is not easy. Friends and family of Ruth Mertz describe her as a loving mother who did all she could, but say it pushed her over the edge.
Her husband, Dave Mertz talked about her and their son Jason. "Her ultimate goal was to make him happy," says Mertz.
For 28 years, family and friends say Ruth Mertz did all she could to make sure her son Jason had what every mother hopes for their child, success. "She was very upset over his unhappiness and it hurt her a lot. She had trouble coming to grips with that, that he was so unhappy," explains Mertz.
Jason Mertz was diagnosed with asperger's syndrome as a child. It's a form of autism where people have difficulty socializing. The challenges included finding and keeping a job, as well as making friends.
Burnt out, his mom Ruth visited Jason at his Kennewick apartment and the coroner says she shot him twice in the head while he was sleeping and then shot herself.
With his wife and son gone, Dave Mertz is still in shock. "I'm very confused I guess, I mean I realize she was getting worn out with this."
Long time friends like Joyce Aitoro are also having a tough time dealing with the deaths. "This was not a woman that would ever hurt anyone. " When asked is she believed her friend had reached her breaking point, Aitoro said yes.
For years, Ruth helped her friend Joyce with her restaurant. Sharing everything from the love of good food to music, Joyce is wondering if there's more she could've done, "I loved her dearly, and I we talked about her problems, but she never , never really revealed the pain that she had to be feeling."
Dave Mertz says he's not angry at his wife. He says he's disappointed with her decision, and at some point the full impact of what happened that day will take effect.