Children's Miracle Network Champion chosen locally
Posted:
Updated: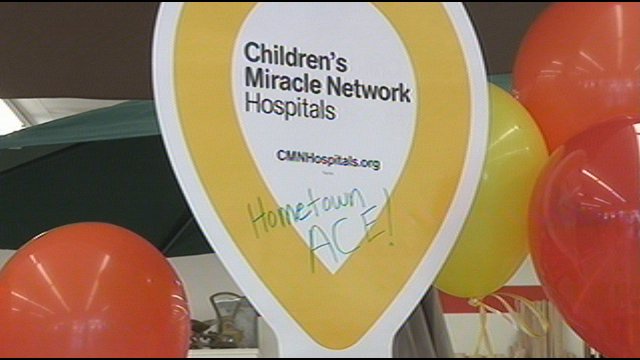 YAKIMA, Wash.-- Hometown Ace Hardware in Yakima, partnering up with Children's Miracle Network announced this year's Washington state champion Wednesday, an ambassador for Children's Miracle Network and children's health.
Tristan Kuhlmann, a 13 year-old from Selah, has overcome a lot with the help of medicine, and now he along with 50 other kids from around the country are about to travel to Washington DC to spread the message of the importance of children's hospitals.
When Tristan was 5 months old he was diagnosed with a brain tumor that gave him about 400 seizures a day. To save his life doctors at Seattle Children's Hospital had to cut out half of his brain.
Now many years later, he's a happy 13 year-old excited to help raise awareness and money for children's hospital's around the country.
"What we've been through and what we know other kids go through is, we know how that feels and so we wanted to do anything we can to help them," said Tanya Kuhlmann, Tristan's mom.
As a champion, Tristan will travel to DC and even have a chance to meet the President, all to help spread the word of the importance of children's hospitals and healthcare.
"What are you going to ask him when you see him," we asked.
For the month of October, Children's Miracle Network and Ace Hardware will be raising money for hospitals around the country. All the money raised here, stays here, going primarily to Memorial Hospital's Neo-Natal Intensive Care Unit.
"It's through funds and through the work of local people who support one balloon, one dollar at a time that surgeries like Tristan's and his survival were able to happen and miracles happen. They really do happen," said Wendy King, who works with Memorial Hospital and Children's Miracle Network.
And now Tristan gets a chance to raise money to help other kids beat the odds.
Anyone who visit's their local Ace Hardware store will be able to donate one dollar or more to help save young lives.