Motorcycle club helping Make-A-Wish
Posted:
Updated: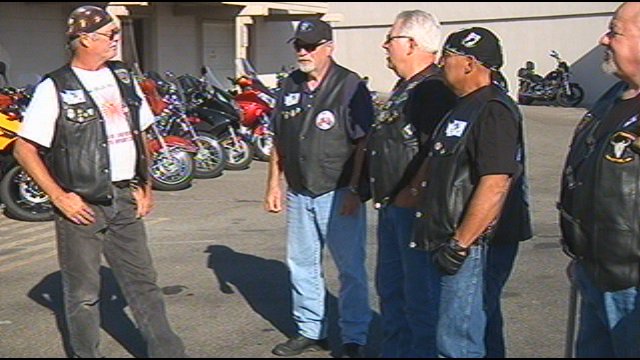 KENNEWICK, Wash.—A tough motorcycle club is showing their softer side Saturday, September 24th by helping grant wishes to children facing life-threatening diseases. An international motorcycle club, called the 'Blue Knights,' is having their first fundraiser to benefit the Make-A-Wish foundation.
"The fundraising is about 87% of how they support the kids and their wishes and to be able to keep granting these wishes," says John Barriball, Blue Knight & Make-A-Wish Volunteer.
Barriball has helped a number of teenagers, including a 16-year-old girl named Mckenzi Fish. Fish has Hodgkins Lymphona, which is a cancer of the lymphatic system. She says her wish was to go to Six Flags Magic Mountain in California. She says her granted wish helped her get through her treatments.
"Make-A-Wish makes people feel special, and when you have that make a wish button on then people treat you like you're somebody and someone important, and it helped me feel normal for once," says Mckenzi Fish, wish granted.
"It was better than Christmas. It was way better than Christmas," says Tamy Fish, Mckenzi's mother.
Like Mckenzi, many other children have been helped by Barriball. Albert met with Troy Polomalu with the Pittsburch Steelers. Michael met with Rob Dyrdek a professional skateboarder. Alex got to go to the Kennedy Space Center and watch a shuttle launch. For many children fighting the odds, it's these wishes that keep them going.
"Grant those kids with one last wish, hopefully it won't be their last wish," says Tamy Fish, Mckenzi's mother.
The Poker Run fundraiser is Saturday, September 24th at the Full Throttle Motorcycle Accessories in Kennewick. It's open to the public. Registration is from 8am until 10am. The proceeds will benefit the Make-A-Wish foundation.