Legal team from Texas visits Yakima County gang court
Posted:
Updated: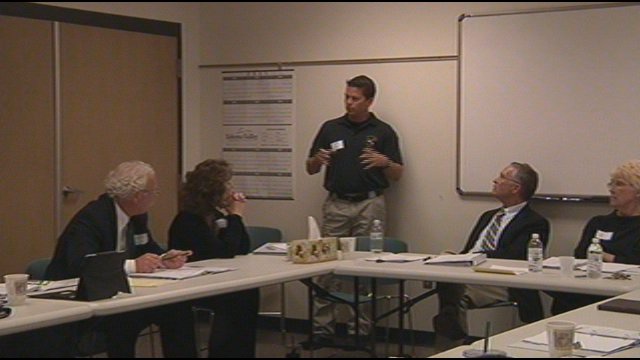 YAKIMA, Wash.-- A team from Harris County, Texas was in Yakima Thursday to get a first hand look at the local gang court.
Yakima's is still fairly new and happens to be the only one of its kind in the country helping kids in trouble stay away from gang life.
"Yakima County has the only one that we were able to find, so it's really interesting for us," said Judge Glenn Devlin of the 313th Judicial District Court in Harris County Texas.
Judge Devlin is starting a gang court of his own, this one in Houston, Texas. He says there's a big need for this type of court, and he's happy to be able to come to Yakima to check it out.
"Harris County is a population of about 4 million people. We have the gangs that you have and probably then some," said Judge Devlin.
Two judges, court staff, and an attorney came out for the tour led by Judge Susan Hahn of the Yakima County Superior Court, and our local gang court.

She says she is more than happy to show others our system, but adds they are still changing and improving this one.
"We hope we're doing it right. We're doing the best that we can. It's subject to a lot of, what I like to call, tweaking," said Judge Hahn.
Judge Devlin says his staff looked for similar courts all over the country, but Yakima was it..
"Started about last spring, researching, and now come up here and learn what you all know and see what we can take some of it back to Harris County," said Judge Devlin.
The team listened to a presentation and saw actual gang court preceding's today. They say the first hand experience helps them understand what they need to do back in Texas.
"Your laws are different but the model is going to be the same," Judge Devlin said.
"It's a real honor for us and I think it's a real honor for Yakima County," said Judge Hahn.