Tri-City Country Club working towards being Audubon Course
Posted:
Updated: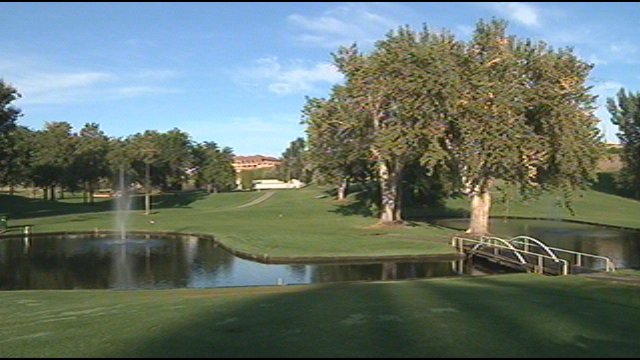 KENNEWICK, Wash.-- One local golf course is working towards becoming the first Audubon Cooperative Sanctuary course in the Tri-Cities. The Tri-City Country Club just got its certification in environmental planning.
Recently, workers at the course have made several switches, in hopes of being more environmentally friendly. Britton "Bo" Lacy, Golf Course Superintendent of the Tri-City Country Club, says "Golf courses around the nation have been given a bad rap about their fertilizer usage, their chemical usage, and how it's always green all the time." He wants to change that. "I think this is just a good way of being a steward of the land and showing that we can actually give back to the community," explains Lacy.
Lacy says the course switched waste management companies. Now, they're now using a company that recycles and composts their debris, instead of trashing it.
Another switch has been changing the way they take care of water, like streams and ponds, on the course. Lacy says,"We've switched from our chemical usage on our ponds to using barley straw. Barley straw absorbs the phosphorus out of the water." So far, he says, it's working. They're seeing less algae and more ducks.
If you look high up into some of the trees at the Tri-City Country Club, you'll notice some owl houses. High school students built those and they were installed just before this summer. Lacy says they haven't seen any owls yet, but hope to this next spring. Plans for bat houses and mallard houses are also in the works.
Lacy says they've documented more than 19 species of birds and at least 11 types of animals on the course. He says, "Anything from deer to coyotes, it's just been interesting. Fresh water otters, stuff you wouldn't normally see on a golf course is finding habitat here."
Tri-City Country club now has to get certified in 5 different categories from Audubon International: Wildlife and Habitat Management, Chemical Use Reduction and Safety, Water Conservation, Water Quality Management, and Outreach and Education. Lacy says it'll most likely take TCCC about 5 years to be fully certified in all 5 groups. He says the biggest hurdle will be the budget, because many of the steps, especially dealing with their water usage, could be expensive.
Other plans in the future include switching to all organic fertilizers and changing their ways of pest management.
Lacy says he's excited to see the course get its certification and looks forward to being certified in all 5 categories. He says, "It's going to be something we can sustain for the rest of our future here, for the club and also for the future golfers."