Yakima County program gives uninsured adults free vaccinations
Posted:
Updated: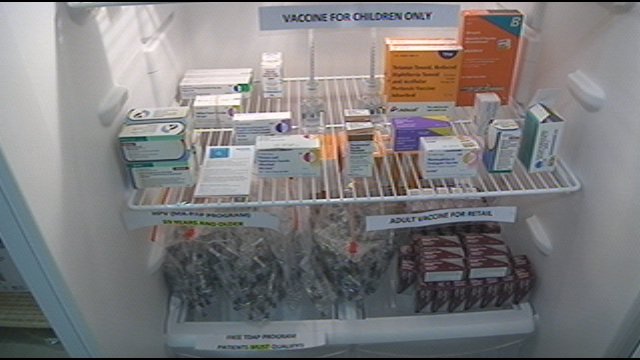 YAKIMA, Wash.-- Yakima County's Adult Vaccine Program lets adults get certain vaccinations at a local pharmacy, for free, making sure they not only stay healthy, but keep from spreading disease to other people.
The Yakima County Health District has partnered up with Tieton Village Drug and the county's Preventable Disease Coalition to provide vaccinations to uninsured adults in a fast, and easy setting.
"A lot of adults don't have access to vaccines, partially because they don't have time to go to the physician's office," said Ruth Rosenkranz, Community Health Immunization Specialist.
This program is the only one of it's kind in the state, and is being closely looked at by other districts.
But even though it's free to those who qualify, many are not taking advantage of it.
"I think as people are finding more about the program, we're starting to see more people," said Wyatt Wood, a pharmacist at Tieton Village Drug.
With the program you're able to get TDAP, MMR, HPV, and other vaccinations and important booster shots. None of which use taxpayer dollars.
"The contract that was signed to provide the public sector vaccines for this is the non profit area of the pharmaceutical groups that do vaccines," said Rosenkranz.
But the coalition says adults need to realize that it's important for them to get vaccinated too.
Not only to stay healthy, but to keep from spreading diseases like Whooping Cough to children and the elderly.
"Vaccines help prevent the spread of disease and so if they vaccines are available, then people should get them," Wood said.
"It's a very good thing and a lot of people in our county have made it an effort to take care of our own," said Rosenkranz.
If you qualify for the program all you need to do is visit Tieton Village Drug in Yakima, fill out a little bit of paperwork, and get your vaccinations. Quick, simple, and almost painless.