Grant creates more crosswalks
Posted:
Updated: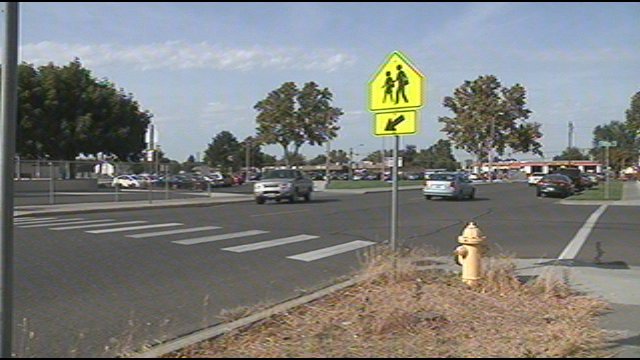 PASCO, Wash. -- People speeding through intersections and crosswalks has been a concern for parents, police, and school officials.
Now, a $120,000 dollar grant will pay for 32 signs with flashing lights at nine Pasco schools. The Washington Traffic Safety Commission awarded the money to the city and the school district.
The speed limit in school zones is 20 miles per hour. But despite posted signs, Pasco police say some cars still travel much faster, "People don't take into account, not only the amount of time it takes to stop, but it also takes into account the amount of time that it's going to take somebody to perceive that they need to stop. The faster they're going, the further the distance you're going to travel before you can react to that hazard," explains Officer Sean Granger.
Pasco school official John Morgan says the lights are needed for their schools, "I can see a policeman on a school zone around the high schools on middle schools and elementary schools on the busy streets. But, they can't be everywhere."
The Washington Traffic Commission says the purpose for the lights is to create more awareness for drivers in school zones.
The district says the lights are being installed at schools where police and crossing guards are limited. The lights are expected to be put in place by the end of October.