House Education Committee Visits Toppenish
Posted:
Updated: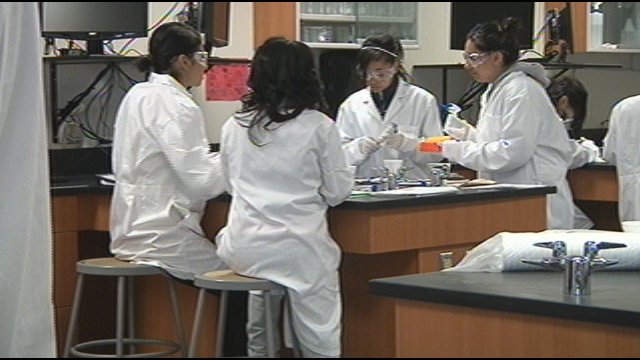 TOPPENISH, Wash- Some local schools have sparked the interest of the state legislature. Members of the House of Representatives Education Committee spent the Day in the Yakima Valley. The committee chair said they were looking to see how the policies they make in Olympia, are being implemented in schools.
One of their stops Tuesday was Toppenish High School where Committee members toured math and science classes. One of the major education policies the legislature works on is the achievement test required for high school graduation. Graduation requirements are becoming more an more stringent over the coming years and the chair of the house education committee says she wants to make sure students, especially those in migrant, and low income areas like Toppenish are prepared to succeed.
"We want to make sure that we are seeing examples of the success in math and science and in other subjects as well that are not going to leave whole groups of students behind", said Sharon Tamiko Santos, Chair of the House Education Committee.
Toppenish high students aren't just taking your average math and science classes. They're participating in a program called "Project lead the way" where the students take engineering and bio-medical classes.
In the three years since the program began, the number of Toppenish High students taking advanced math classes has increased exponentially.