Why enforcing a synthetic drug ban is easier said than done
Posted:
Updated: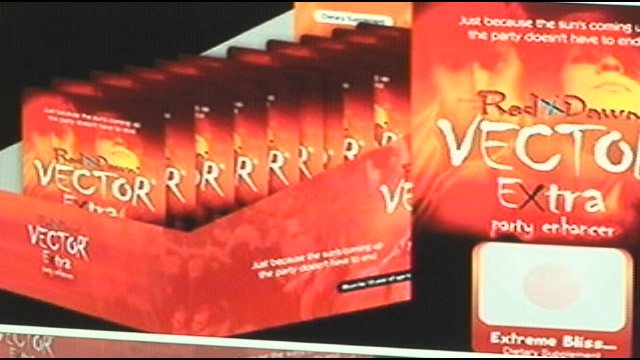 RICHLAND, Wash. -- The Board of Pharmacy adopted unanimously approved a rule to permanently ban certain synthetic drugs November 3rd. The ban gives clear authority to law enforcement to prosecute for the manufacture, distribution, sale, and possession of substances known as Spice, K-2, "bath salts", "plant food", Ivory Wave, and White Lightening.
They say the chemicals in these products mimic the effects of cocaine, LSD, ecstasy, and/or methamphetamine. Products containing synthetic marijuana (cannabinoids) or synthetic stimulants (substituted cathinones).

The board says they will work with prosecutors and the Washington State Patrol Forensic Laboratory to update the list of banned substances, as needed. However enforcing the ban is a different story.
Several head shops in the Tri-Cities are known to carry Spice or variations of it. Sgt. Ken Lattin with the Kennewick Police Department says, just because there's a ban, don't expect there to be an overnight change. "Just like any legitimate business in the city of Kennewick or anywhere in the state..police, law enforcement do not go and randomly investigate businesses to see if they're conducting business lawfully. But once the information comes to us that they may be selling an illegal substance we will investigate it."
Captain Mike Cobb with Richland Police says the ban lists a specific list of substances but people who make the stuff can get around technicalities.
"It specifically bans five chemical substances (Spice)...One of the difficulties we have is that if you engineer any of those substances by adding one atom to the molecule. It completely changes the chemical composition and that makes it not illegal anymore," says Cobb.
The substances on the ban (WSR 11-17-052) rule are: fluoromethcathinone (flephedrone), methylmethcathinone (mephedrone), methylenedioxypyrovalerone (MDPV), methylenedioxymethylcathinone (methylone), methylbenzodioxolylpropylamine (butylone), JWH-018, JWH-073, JWH-200, CP-47,497, and cannabicyclohexanol to the list of Schedule I controlled substances.
Benton County Prosecutor Andy Miller did send out a memo to local law enforcement agencies informing them about the ban. It also said that lab tests are necessary before charges can be filed against a defendant for possession of Spice or K2.
The crime lab does have standards for testing the Schedule 1 chemicals. Charges are only appropriate if the possession was after the effective date of the rule, and after a positive lab test has been received.