New house in Walla Walla for teens struggling with addiction
Posted:
Updated: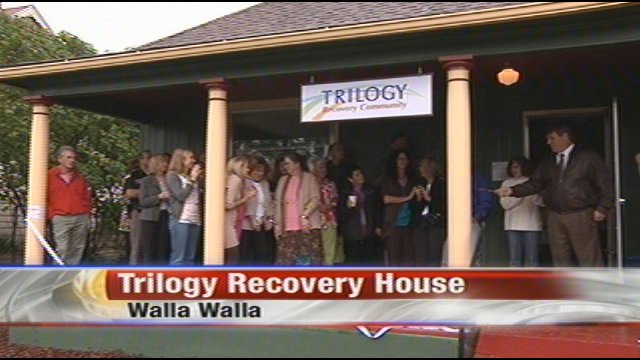 WALLA WALLA, Wash. -- Walla Walla now has a place for teens who are battling drug and alcohol addiction, The Trilogy Recovery House thanks to the Walla Walla Community.
Trilogy Recovery Community is a grassroots, non-profit collaboration of parents, youth, concerned citizens, and community leaders dedicated to helping young people stay clean and sober.
The CEO of Providence St. Mary Medical Center helped with Wednesday's ribbon cutting ceremony. The hospital bought this house and presented it to the Trilogy Recovery Community. The house will act as a safe haven for kids who want to stay clean.
"When I started at the juvenile justice center I realized these kids don't have any support. they really want to stay clean and sober but they have no support when they get out or very little support so," says Kathy Ketcham, the Executive Director of the program.

Trilogy has offers community education programs, family support groups, and recovery support services for youth and families since 2004. Now there is a house on 515 Poplar where they can go for support group meetings and more.
19 Contractors helped fix up the house, adding up to $25,000 in donations.

Trilogy is one of the first Recovery Community Organizations to focus specifically on youth and families. It offers the following services : Youth and Family Support Groups Treatment Resources and Referrals Community Education Events Meeting Space Resource Library Recovery Advocacy, Community Education Events.
For more information contact Kathy Ketcham 509-876-4525